Do you have a friend who has a favorite baseball team and gushes over a certain player?
What about a friend who has a favorite quarterback?
Well, as you know, we love StoryBrand.
And when it comes to StoryBrand Guides, there are some that stick out to us more than others.
There are a few StoryBrand Guides that we just can't help but follow and gush over a little bit.
And we think you should know and follow them as well.
Not only do these three play the role of The Guide very well, but they also share valuable marketing and sales knowledge for free with their audiences.
So, without further ado, here are the three StoryBrand Guides that you should be following.
Wes Gay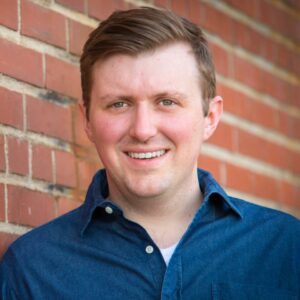 Wes Gay, in our humble opinion, is the Guide of Guides.
He's been in the StoryBrand Guide community for quite a long time and has positioned himself well as a thought leader on StoryBrand and a marketing expert.
One reason why we love Wes is that he is so authentic, humble, and honest.
You see this side of him on Twitter.
He has expanded his business from just offering StoryBrand services to also offering speaking, and slogan development services.
Check Wes out on Facebook and connect/follow him on LinkedIn.
He'll inspire and motivate you with his insights on strategy, marketing, and, of course, StoryBrand.
Angie Schultz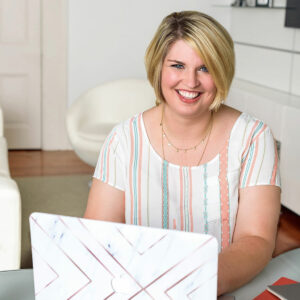 We work with Angie often and we can tell you first-hand that her work is simply incredible.
Even Donald Miller Himself called Angie's work "Fabulous!" What an honor, huh?
Angie is an expert when it comes to messaging, content, and copywriting.
And these are just a few areas that she'll enlighten and educate you on if you follow her.
Our absolute favorite thing about Angie is her competence. We would argue that there is nobody else on the planet (except for the StoryBrand crew) that can implement the StoryBrand framework as effectively and efficiently as Angie can.
Be sure to follow her on Facebook and LinkedIn to bask in some of her StoryBrand wisdom.
Claire Diaz-Ortiz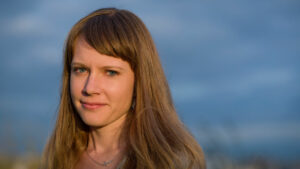 Okay, okay. Although Claire isn't technically a StoryBrand Certified Guide, she is still incredibly well-versed in the StoryBrand framework.
She even authored a book about implementing the StoryBrand framework in the context of social media!
So, yeah, we think she deserves to be on this list.
When you follow Claire, you'll get blasted with tons of expert knowledge on social media, marketing, productivity, and venture capital investing.
She has been featured in tons of articles for some very well-known publications such as Wired and Fast Company and she's a well-known keynote speaker.
She even got the Pope on Twitter!
So, if you're looking for a little social media marketing goodness infused with StoryBrand, follow Claire.
Check her out on Twitter, Instagram, Facebook, and LinkedIn.
In Summary
And there you have it, friends.
Three StoryBrand Guides that you need to be following.
Wes Gay
Angie Schultz
Claire Diaz-Ortiz
If you're looking to feel inspired, motivated, and challenged in your knowledge of marketing and StoryBrand, then these are the three to follow.
Who else from the StoryBrand Guide community should we be following?