Fill your schedule with clients you love.

Websites & marketing support for dog groomers.
Proud of your work?
Embarrassed by your website?
We talk to business owners like you every, single day.
You love dogs and you're an exceptional groomer but, like so many small business owners, you could do without the marketing-side of things. Yet, there's nothing more frustrating than offering exceptional services that no one knows about.
At Agency Boon, we exist to connect good people doing good work with the people who need them. So, if your website doesn't showcase just how impressive your business really is, let's talk.
There are people who need you.
We help them find you.
The BoonPlan helps dog groomers book more clients.
We know how thin small business budgets have to stretch. That's why we created BoonPlan. It's our most bang for your small-business-budget buck that gets you a knockout website and ongoing marketing support.
With the BoonPlan, you get:
A Brand-New Website Designed to Convert
We'll customize our proven-to-convert website template with your brand logo and colors. Best of all, it includes your copy, too! Don't worry, you'll have plenty of time to review everything to make it your own.
Unlimited Website Updates & Maintenance
Need to tweak your website once it's live? Our team will handle all your updates along with 24/7 security, Google Cloud hosting, SSL certificate, daily backups, full technical support, and a monthly report so you know how well it's performing. Plus, each year we offer a website refresh if your design needs a facelift.
On-Demand Marketing Guidance
Each quarter, you'll meet with one of our marketing experts to chat through your most pressing marketing-related questions and brainstorm ways to take your business to the next level. In between meetings, pop your questions into our help-ticket system or save them for our monthly marketing check-in meeting.
Upgrade your package to include Google and Facebook ads or local SEO to connect with even more clients who need what you've got.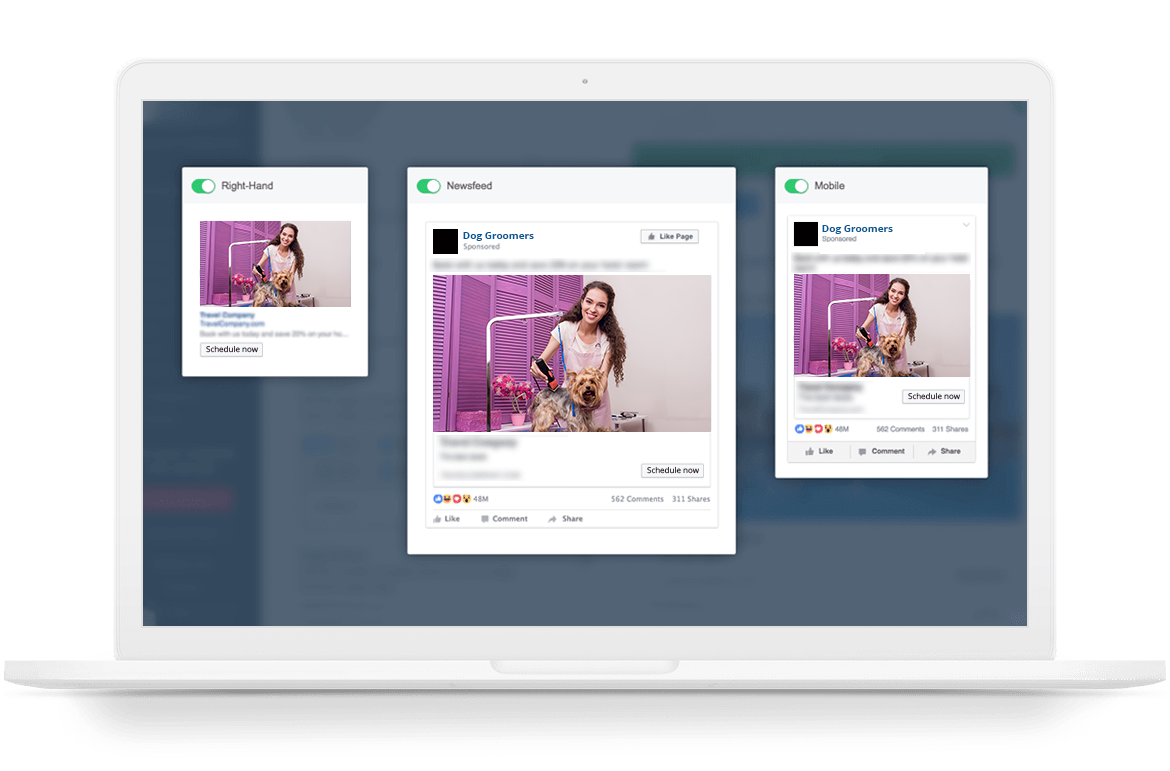 Your path to worry-free grooming.

We audit your current marketing efforts.
Get to know how you measure up against your competitors and find out how your website could be getting you more clients.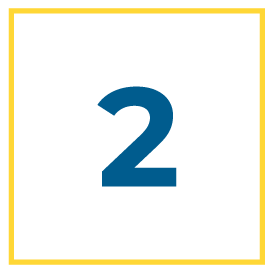 We launch The BoonPlan for your business.
You get a new website plus all the marketing support you need. That means that our team of marketing professionals will empower you with practical strategies to connect with new clients online.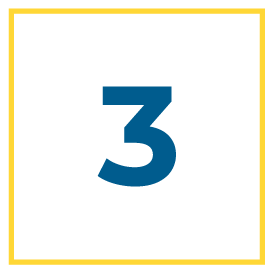 You get more of the clients you want.
Together, we'll set your marketing objectives and connect regularly for ongoing marketing and website support so that you can have a predictable stream of clients.
How much are you losing with a bad website and haphazard marketing?
With corporate-like quality at a price small business owners can actually afford, the BoonPlan is our most jam-packed offer to date and it ought to pay for itself in no time at all.
$149 
per month
+ a $2499 setup fee
✓ Done-for-You Website
✓ Website Support & Maintenance
✓ Monthly Website Report
✓ Annual Website Refresh
$249 per month
+ a $2499 setup fee
Get everything on the BoonSite, plus:
✓ Quarterly Marketing Plan
✓ Monthly Marketing Check-in
✓ Unlimited Marketing Support
Starting at $999 per month
+ a $2499 setup fee
Get everything from the BoonPlan, plus customized add-ons for pay-per-click and Facebook ads or local SEO.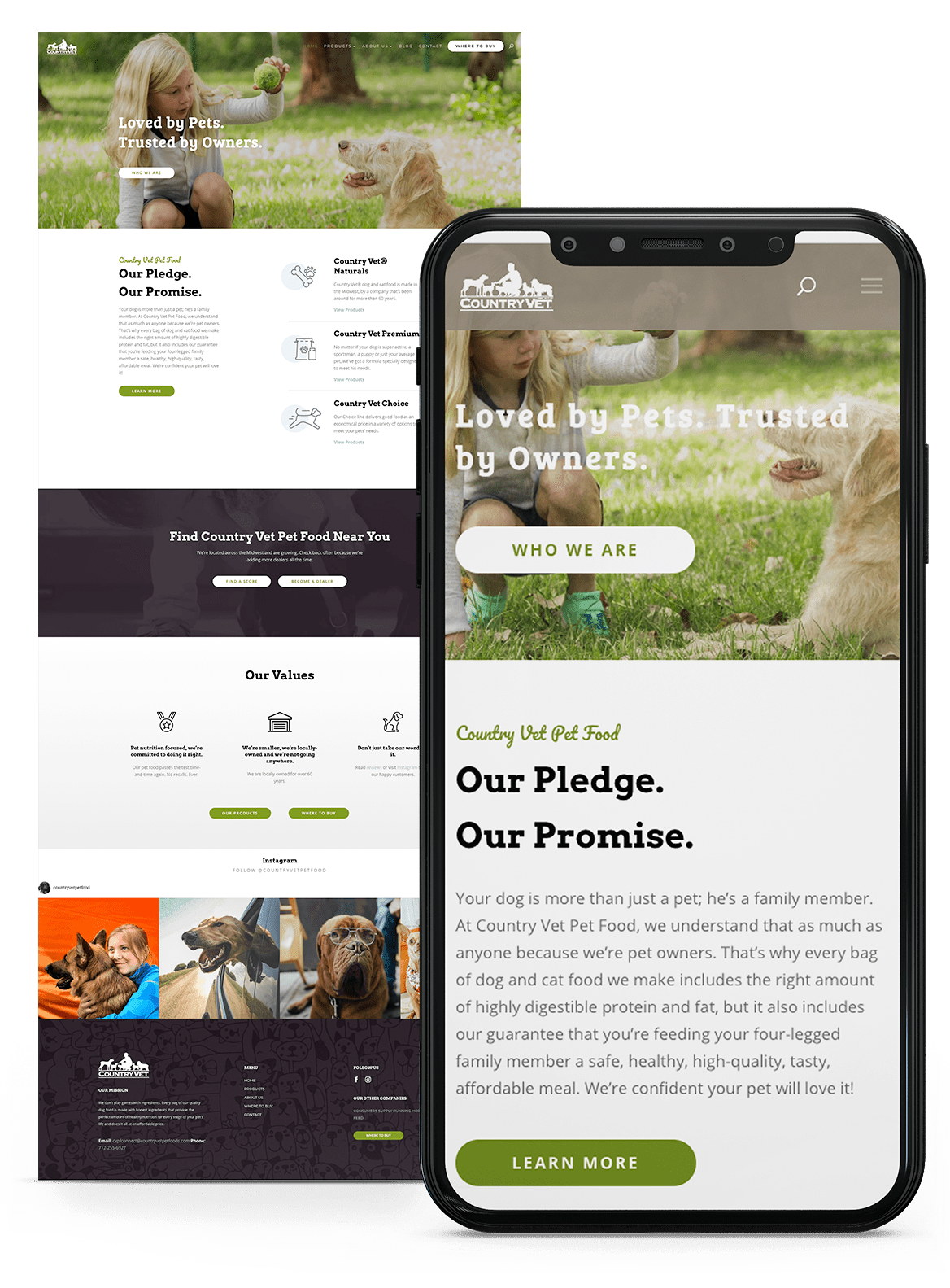 Helping small business owners is the heartbeat of what we do. 
We're small business owners, too, and we're as passionate about the work we do as you are about dog grooming. We aim to wow our clients with stop-them-in-their-tracks websites, marketing guidance that grows your business, and the kind of ongoing support that earns five-star ratings from nearly every client.
Beyond that, we're a 'social business' which means we care about a whole lot more than just ourselves. Giving 100% of our profits to charities in Romania is part of a do-good philosophy that runs deep in our DNA and shows up as we serve businesses like yours as well.
We would love to partner with you.
Our clients love working with us
Agency Boon is nothing short of a pain-free, pleasure to work with! They understood that I wanted my new website to be simple and easy to navigate, as well as clarity of message. I look forward to a continuing relationship with Ryan and his team! 
If you're looking for website hosting and maintenance plans, Agency Boon is a no-brainer! They take great care of us and turn around all our requests very quickly. We highly recommend them!
This team is great. They're fast, responsive and deliver high quality every time, whether that is graphics or back-end development. They can handle it all. 
Frequently Asked Questions
What is a Done-for-You Website?
The Done-for-You Websites we create are a high-value, low-cost alternative to our custom-made websites. They include 8 pages of copywriting, design, and development, all based on a pre-made template by Agency Boon. 
What does the Annual Website Refresh include?
Once you complete 12 months of Unlimited Website Support & Maintenance as part of the Boon Plan, our team of expert designers and developers will work for 10 hours to give your website a fresh and improved look.  
How long do I have to be on the BoonPlan?
All our plans are monthly subscriptions, which means that if you are not happy with our services, you can unsubscribe anytime. We simply ask for a 30 days notice so that our team can go through all of the steps of the offboarding process. 
Will I lose the rights over my website if I unsubscribe from the Unlimited Website Support & Maintenance?
Absolutely not. Once the website is launched, you have full ownership rights over it.
How long will it take to launch my website?
Our team can finalize a BoonSite in 2 weeks, but in practice, we usually see websites being completed in 5 – 7 weeks due to back and forth feedback and approval conversations. Thus, the quicker you reply to us, the quicker we can get the ball moving! 🙂
Do you also do custom websites?
Yes, we do offer custom websites. Please contact us here and we will get back to you with a personalized quote. 
What does the Website Support Service include?
Our team of experts will take care of all your on-going website needs, without you needing to touch a thing. You can see the entire list of tasks that are included in the Website Support Service here. 
What does the Website Support Service not include?
The entire list of tasks that are not included in the Website Support Service are included here.
Can I keep my own hosting?
Yes, that is possible, although we do not recommend it because we cannot guarantee the same high level of security and fast loading speed that we would be offering.
What is the Quarterly Marketing Plan?
Our team of experts will prepare a short and effective quarterly plan with actionable items for you that's customized according to your objectives and needs.
What does Unlimited Marketing Support include?
Think of the Unlimited Marketing Support service as having your own marketing advisor in house. You can ask us an unlimited number of questions through our ticketing system, and our experts will get back to you in 1 – 2 business days.
What kind of questions can I ask as part of the Unlimited Marketing Support Service?
Most people use our Unlimited Marketing Support service to get help on making decisions such as investing in certain marketing channels, tools or strategies. Here are some common questions: Should I invest my ad budget in Facebook or LinkedIn?  What's the best tool to use to track leads? What can I do to improve my website conversions?
Not ready to talk to our team?
Start with a Free 5-Minute Website Review
We get it. It's hard to trust people these days. That's why we offer a no-pressure way to get a feel for our style and abilities and get some added-value for your business in the process.
Complete the form including the website you'd like us to review.
We'll take a look and send a 5-minute video with a few recommended improvements.
Keep the conversation going or take the advice and run.
You'll never feel pressured to hire us, guaranteed.