We love StoryBrand websites so much that we have written tons of articles on StoryBrand website examples. Here are a few we've already written, in case you haven't had the chance to peruse them:
If you still haven't found the StoryBrand website example that you're looking for within our articles, then we have five more StoryBrand website examples for you.
Check them out below.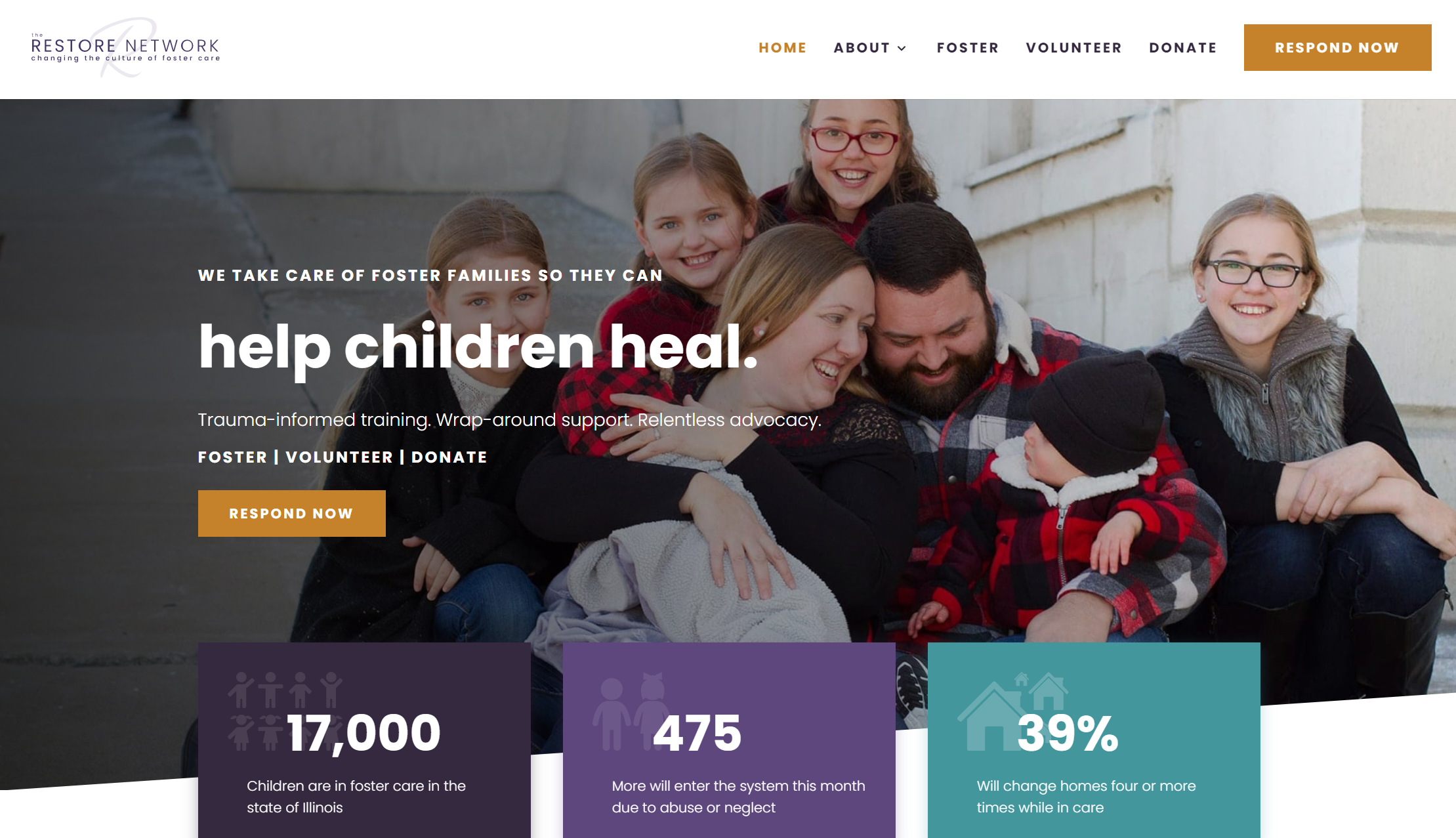 The Restore Network is a fitting example of how you can double-down on the StoryBrand framework on your website.
One section that Donald Miller loves to use on sites is the "Value Stack". A value stack is typically three icons with short bursts of copy that communicate the value of the brand for a customer. On this site, you can find three value stacks. There's a lot of value to be had for customers of Restore.
Another unique aspect of this site is the map feature. Restore hammers on the need throughout the web page and, if you wanted to, you can use the map to see the specific need in a particular county. Although it's not discussed in the StoryBrand methodology, this is a fitting example of how to stand out, engage potential donors, and capture attention.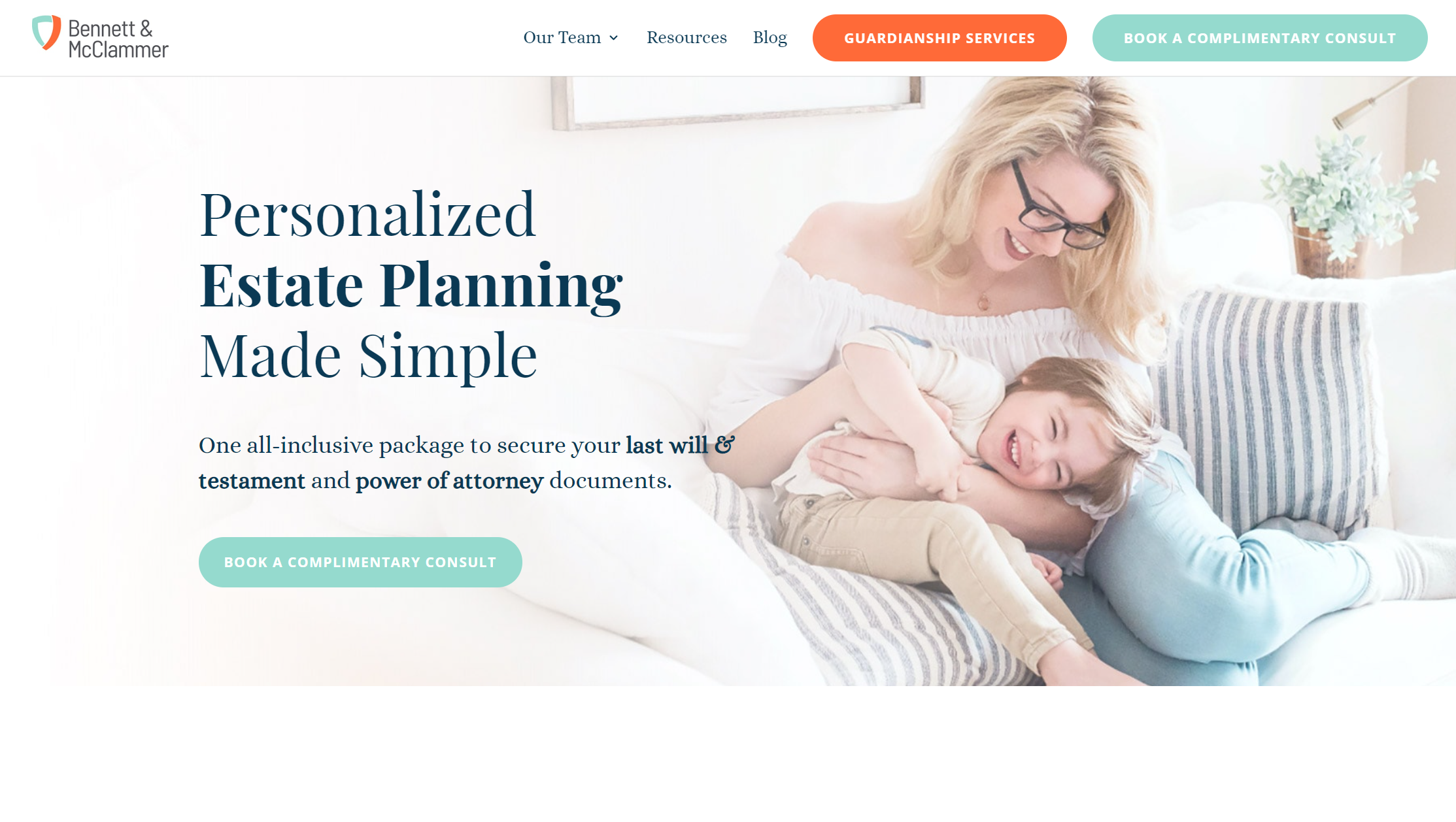 Bennett & McClammer is taking a Business Made Simple approach to estate planning and wealth building.
The first principle of StoryBrand is "The customer is the hero, not your brand". And this website is a perfect example of why that works. Every line of copy on this website is customer-focused and interesting. If you want an example of how to write copy for your site, study Bennett & McClammer.
Another part of StoryBrand that this site exemplifies is how few words there are coupled with brilliant design. Not only is the copy customer-focused, but it also avoids any unnecessary waste. This in addition to the beautiful design makes this site very compelling for a customer rather than a company-drenched bullhorn.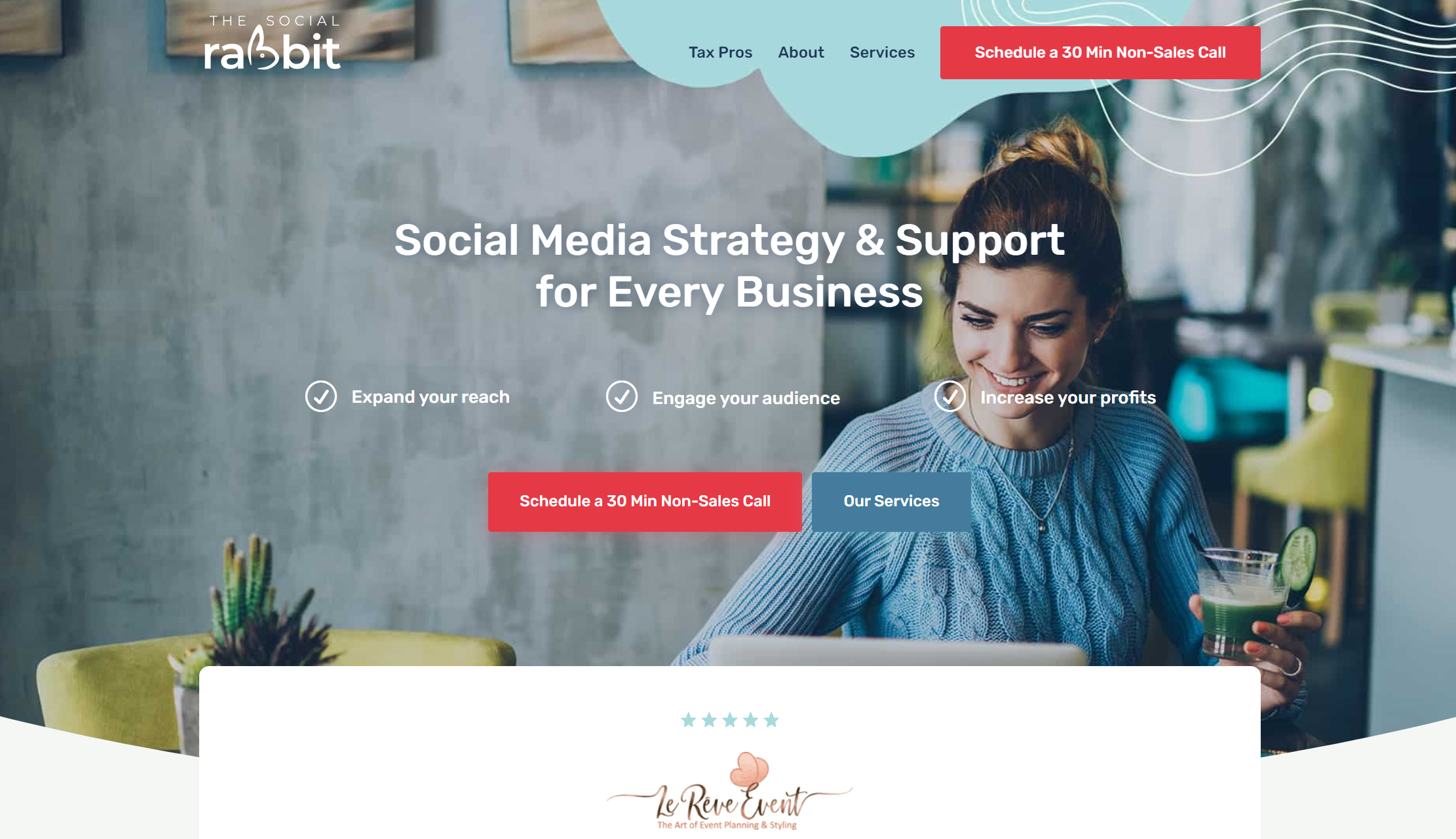 Another amazing example of a StoryBrand website is The Social Rabbit.
StoryBrand principle two is "Companies tend to sell solutions to external problems, but customers buy solutions to internal problems." Here, on this website, there is a lot of copy directed at a customer's internal problems as they relate to social media. The Social Rabbit then positions its service perfectly as the solution to the problem.
Even more so, The Social Rabbit offers many different pricing options, packages, and does a fantastic job describing its multiple offers. Pricing choices are also a crucial aspect of a well StoryBranded website.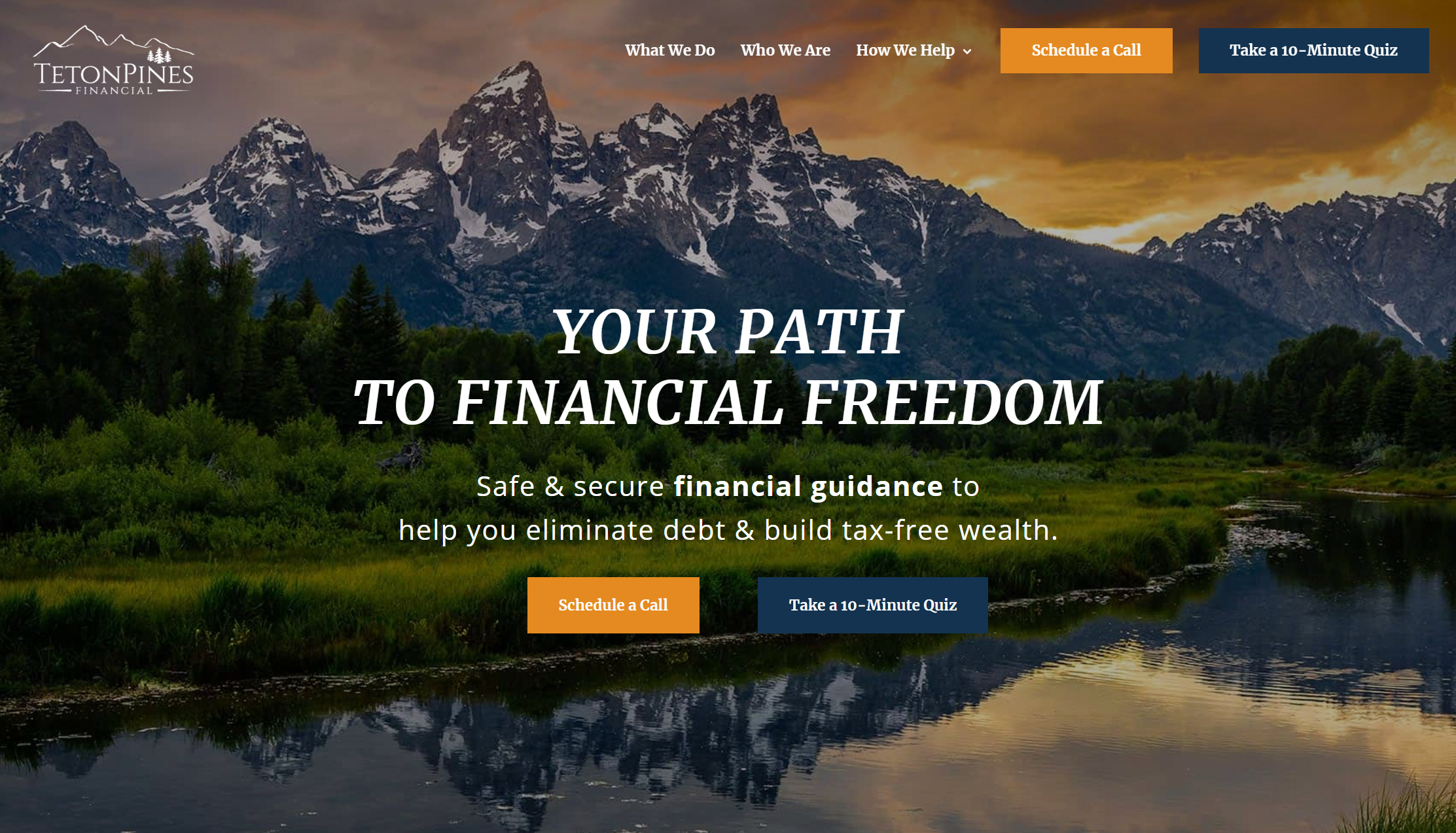 TetonPines Financial helps its customers find their path to financial freedom using the StoryBrand framework.
The hero section of this site is worth noting because of its simplicity, clarity, and aspiration. The very first word that most read when they land on this site is "You". That is exceptionally well-written copy and strategically chosen to be the first thing visitors see.
StoryBrand principle five states "Customers do not take action unless they are challenged to take action." This site is incredibly clear with what it wants customers to do if they want to do business – Schedule a call.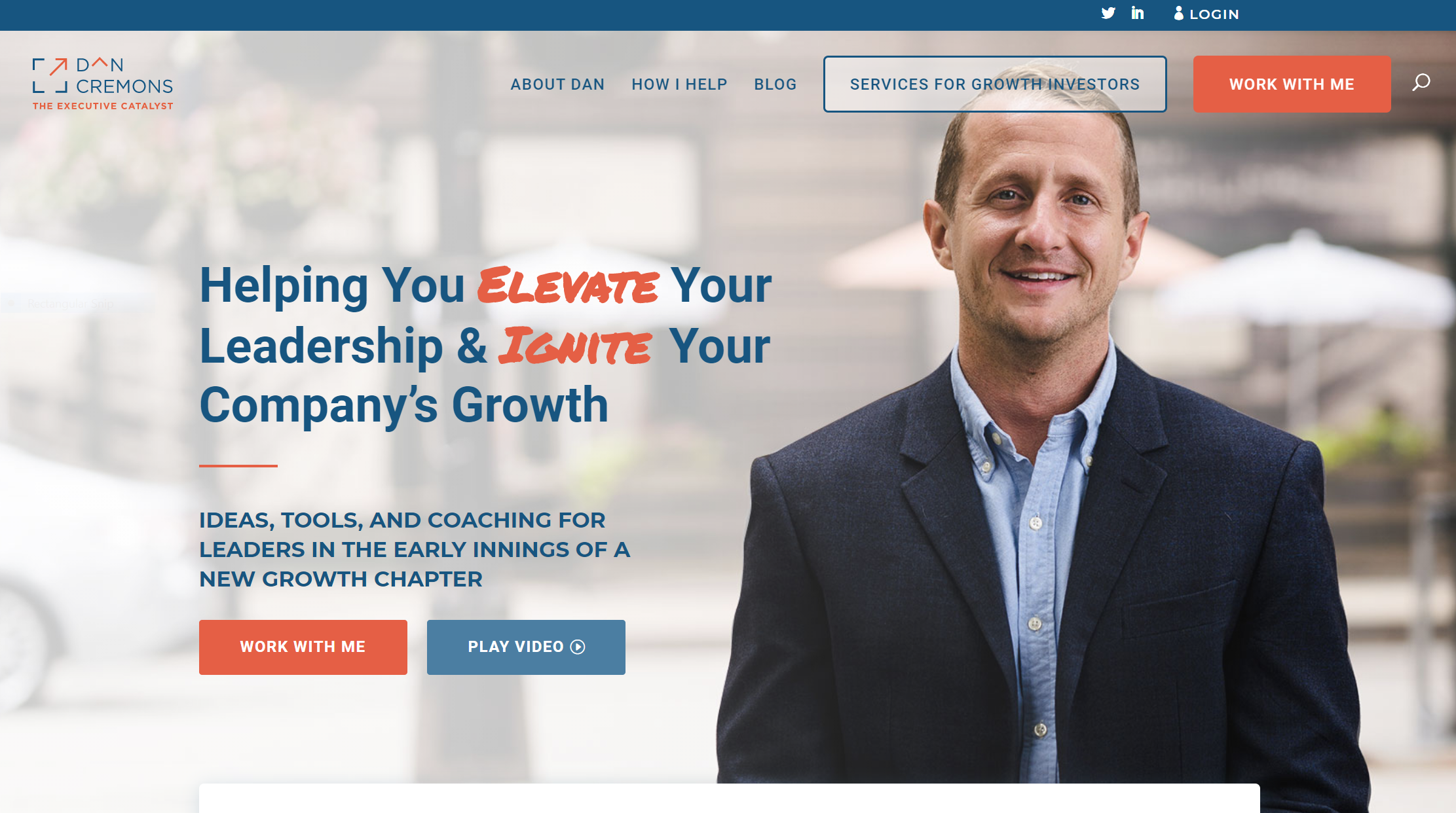 The final StoryBrand website example comes from Dan Cremons, the consultant and executive catalyst.
One reason we love working with consultants and solopreneurs is that it's a challenge to tell an individual's story while having that story be customer-centric. But this website does exactly that.
The final StoryBrand principle, number seven, is "Never assume people understand how your brand can change their lives. Tell them." Dan's site not only positions him as the guide, but it also shows us how working with him can change our businesses. This is not only an effective sales tactic, but also a fantastic way to appeal to an aspirational identity.
In Summary
Those are five more StoryBrand website examples from your favorite marketing agency helping your implement the power of StoryBrand in your business.
They are all unique in their way and exemplify the StoryBrand methodology in their unique ways.
Be sure to check out each site in its entirety to get a full picture of a StoryBrand site.
And if you come across any more great StoryBrand websites, be sure to share them with us on Twitter.
We're always looking for more 😉