Those of us that have eagerly been awaiting Donald Miller's new book,
Business Made Simple
, received a little treat this week.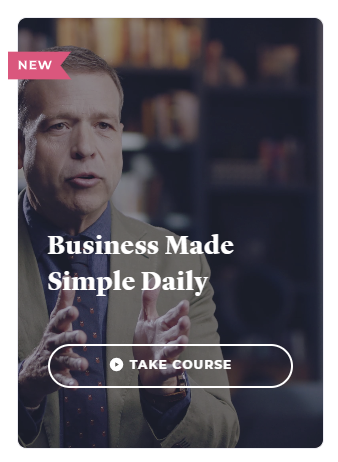 Seemingly ahead of schedule, Business Made Simple University released the video series that will go with the book.
Packed with insights on character, leadership, productivity, and more, this course gives us a great preview of what's to come in the book.
In this post, we'll share some of the details of the new course as well as topics that Miller will go over in the course itself.
Get comfortable because this is the most simple and insightful business advice available.
Details of the Business Made Simple Daily Video Course
BMSU breaks the course into 11 modules with an introduction and a conclusion as bookends.
The learning objective of the course is that once having gone through it, you would become a value-driven professional and be able to add economic value to whatever project or organization you're a part of.
Each module focuses on a different topic and contains several 5-10-minute videos that speak to a particular subtopic of the module.
There is no accompanying workbook as we assume the workbook would be the Business Made Simple book itself. Each video corresponds with a chapter in Miller's new book.
The Contents of the Business Made Simple Daily Video Course
The 11 topics that the Business Made Simple Daily video course focuses on are:
Character
Leadership
Productivity
Business Strategy
Messaging
Marketing
Communication
Sales
Negotiation
Management
Execution
Below is a preview of all the subtopics of these modules.
­
Character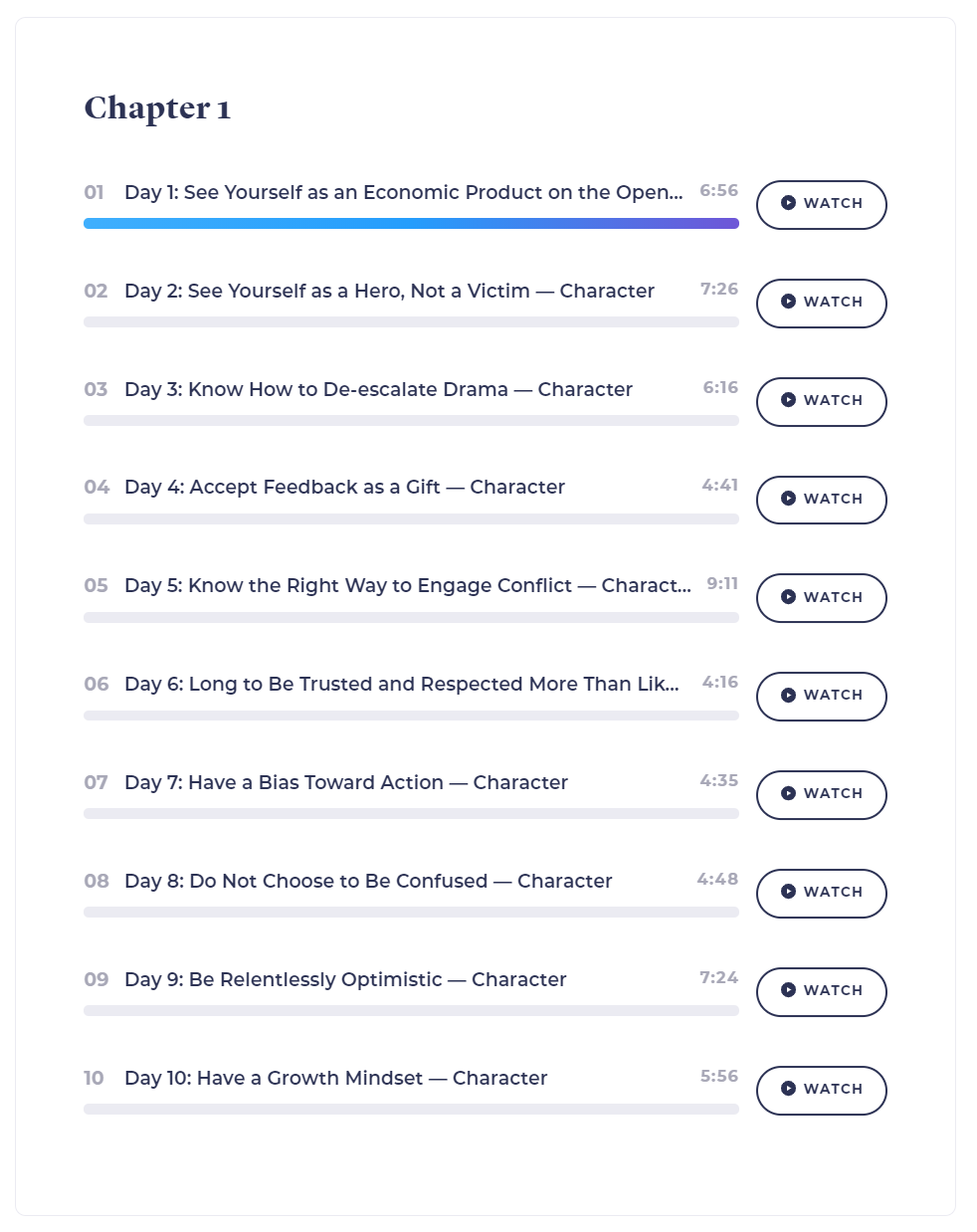 Leadership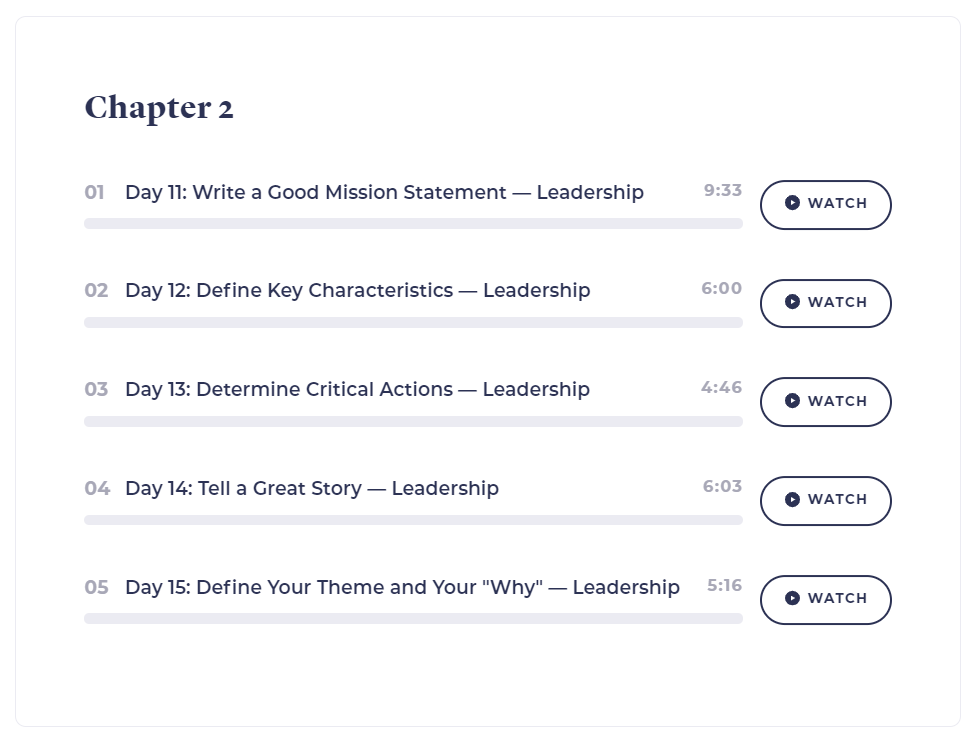 Productivity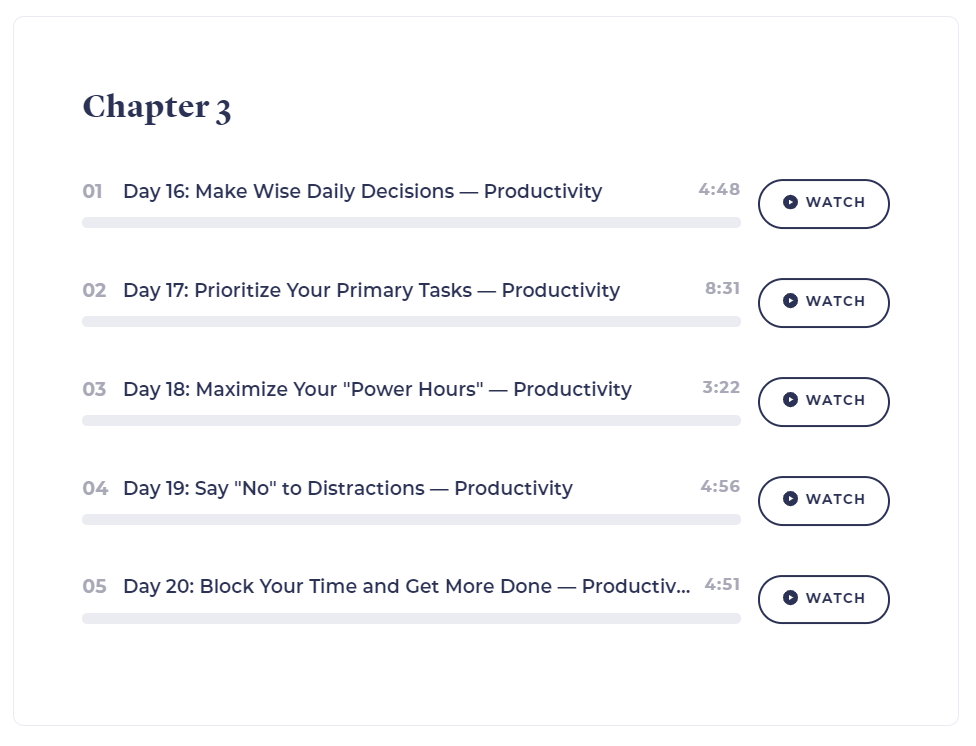 Business Strategy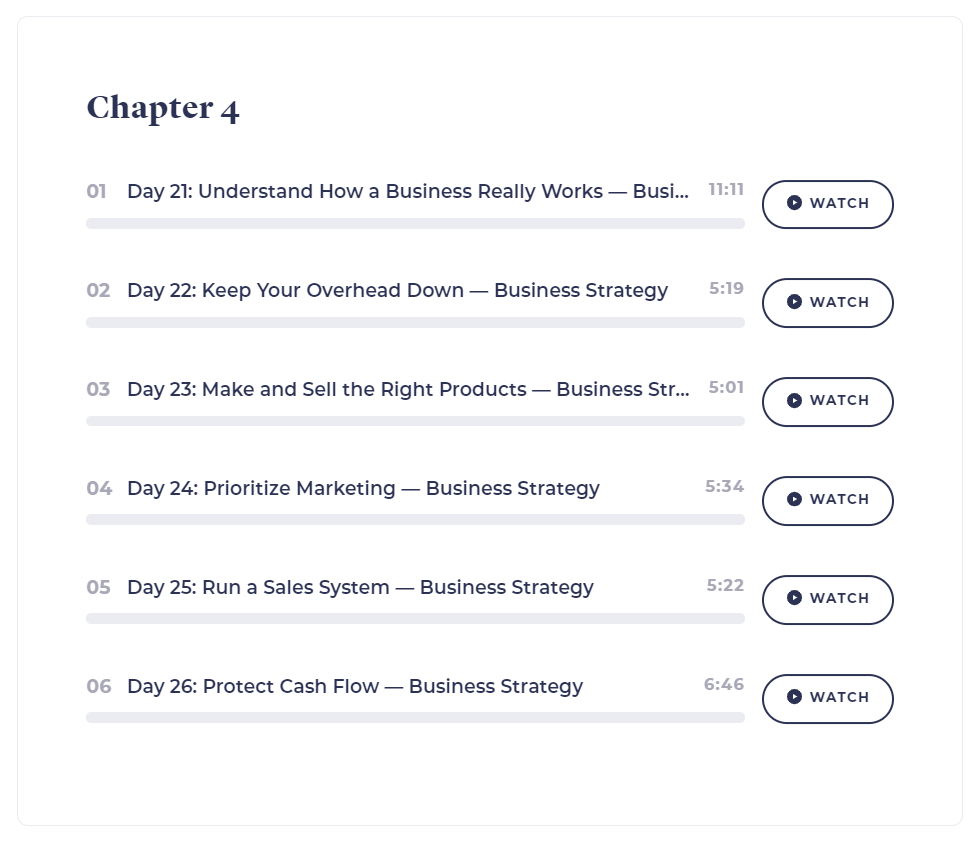 Messaging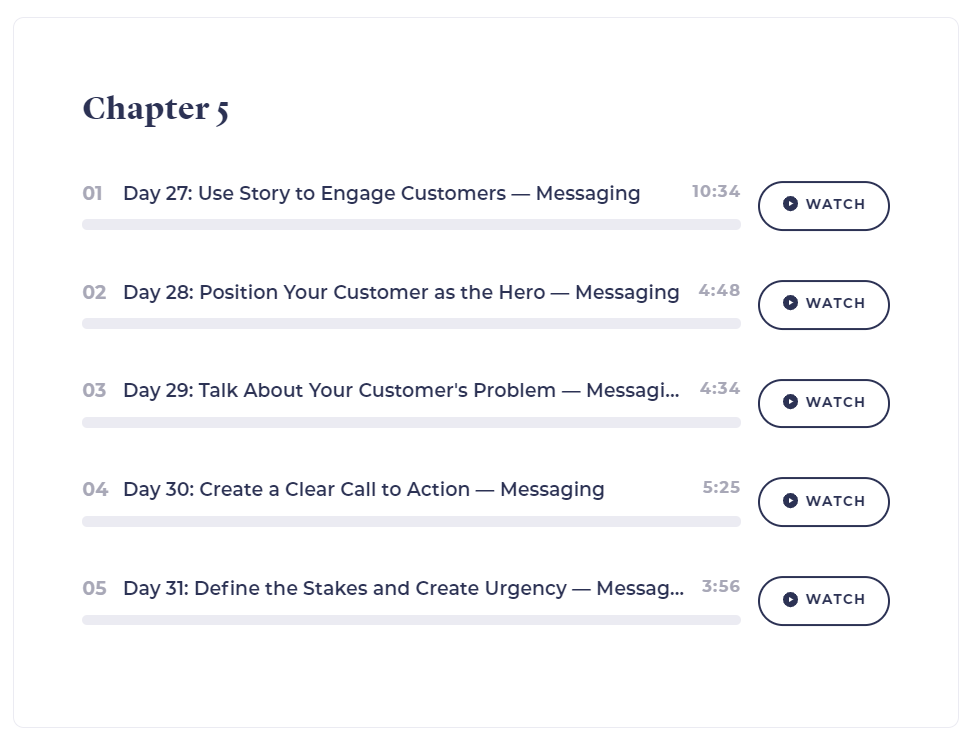 Marketing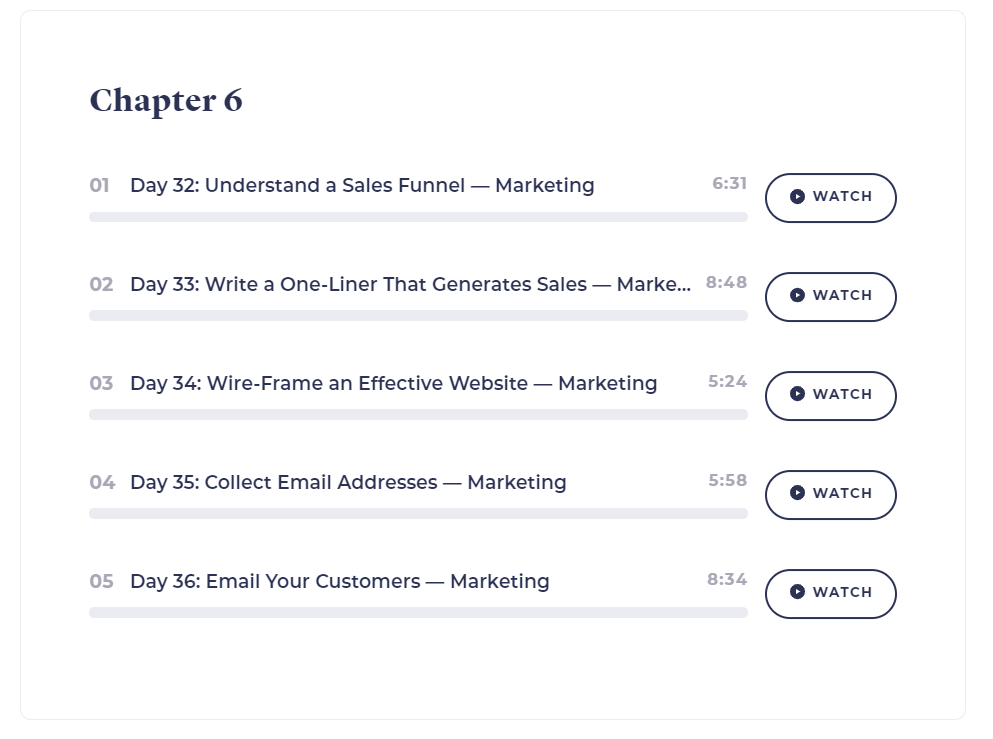 Communication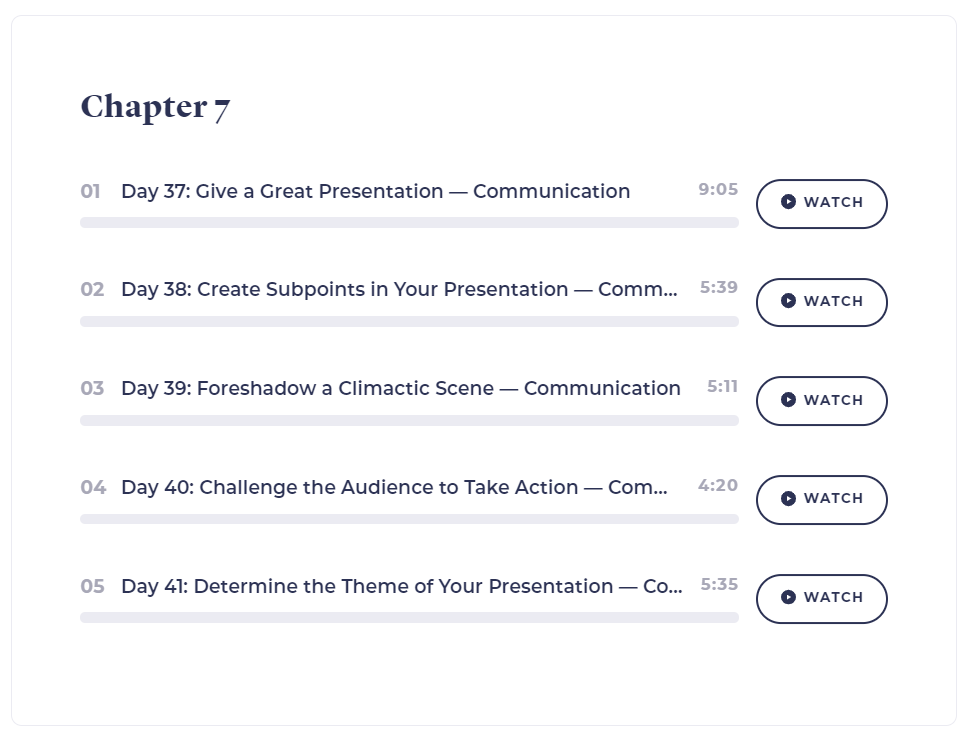 Sales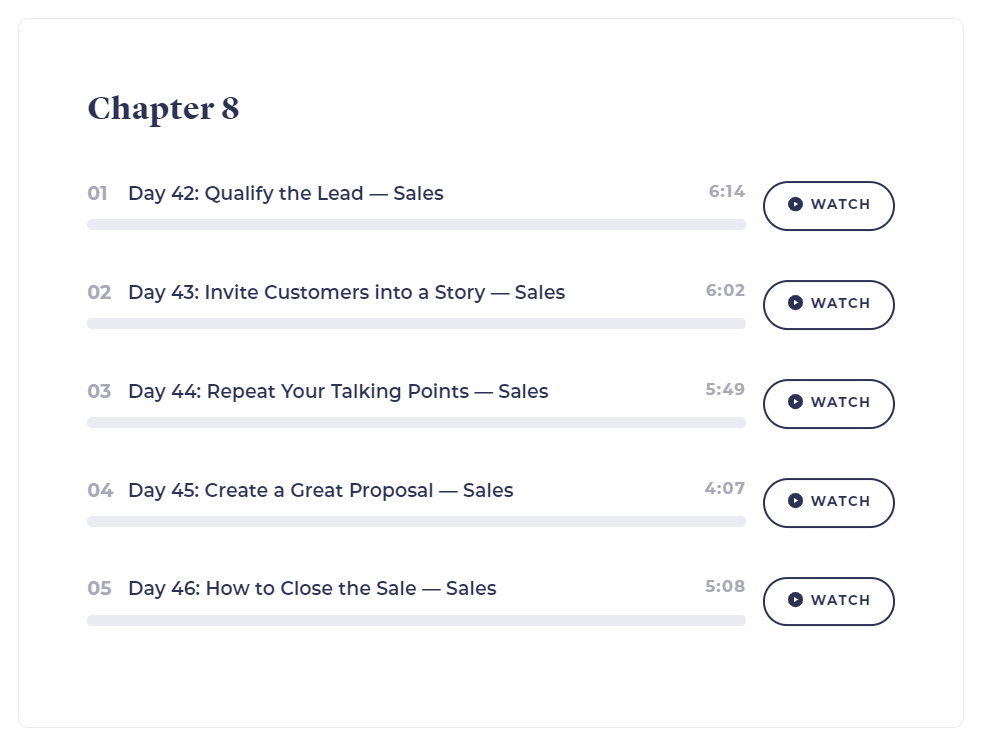 Negotiation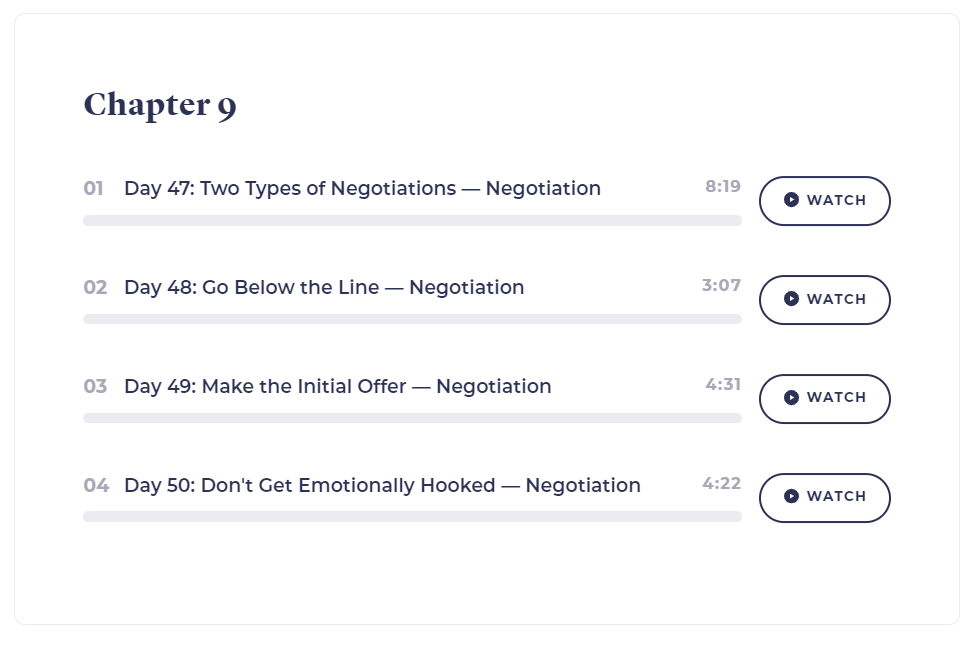 Management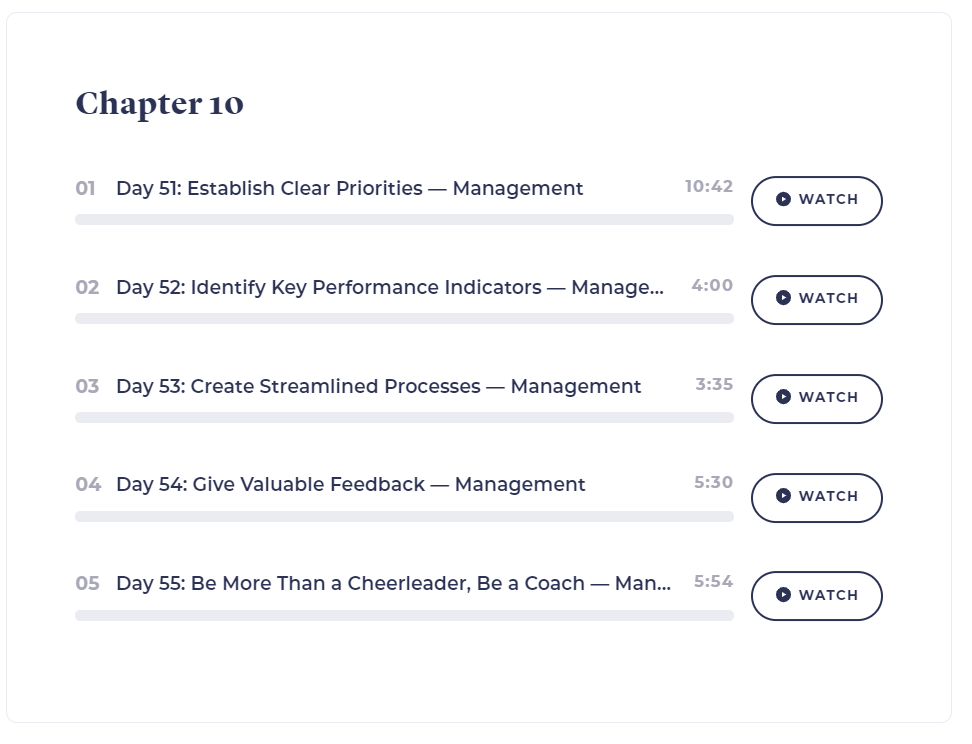 Execution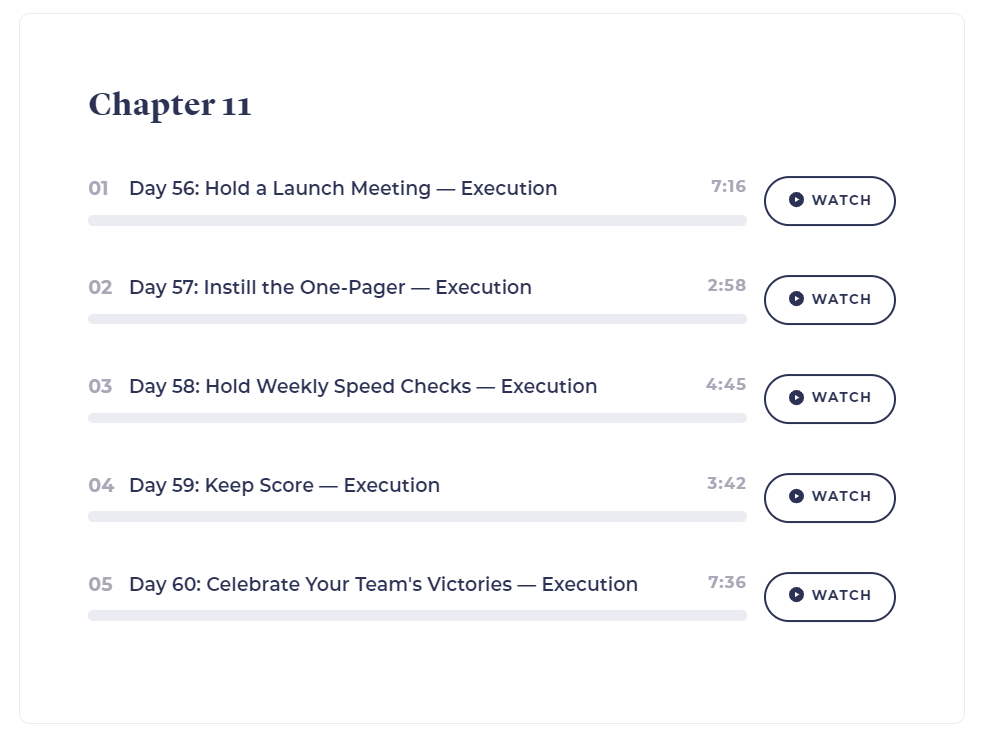 In Summary
And that's your preview of the new Business Made Simple Daily video course!
If you're looking to take the course, head on over to businessmadesimple.com and sign up for a subscription.
Thank you to Donald Miller and the Business Made Simple team for giving us more practical and simple business advice.
Have you started the Business Made Simple Daily course? What have you enjoyed about it so far? Let us know on Twitter!