Does running your business often leave you feeling more depleted than fulfilled? Do you dread getting out of bed on Monday mornings? If so, know you're not alone. Many business owners struggle to find meaning in their work, which can lead to burnout, high-stress levels, or even closing the doors on your dream. Thankfully, your story doesn't have to end this way. With a few simple shifts in your messaging and mindset, you can find meaning in your business again.
Step 1: Clarify Your Message
We focus a lot on how clarifying your message with StoryBrand can help your business grow, but did you know that it also helps boost morale? Often, when we are just going through the motions in our careers, it is because we've lost focus on why our business exists in the first place.
New business owners quickly get bogged down with mundane tasks, causing job satisfaction to plummet. Between ensuring there is enough money to make payroll, keeping our employees engaged, and spending time trying different things to grow the company, we lose sight of our original motivation and the life-changing idea that inspired us to start the business in the first place.
The truth is, you didn't start your business to work long hours, spend time away from your kids, and burn yourself out. You started your business because you had a dream, a mission, to make life better for you, your family, and your customers. Although the details may have distracted you from that original mission, it is still there and it still matters. Maybe it is time to step away from the to-do list long enough to remember your business' greater purpose is by creating a StoryBrand BrandScript.
When you take the time to craft a StoryBrand BrandScript, you define exactly who you are helping and how. Instead of being blinded by the details of the job, you clearly see how your work connects with a higher purpose and greater meaning. You aren't just selling products or services. You are helping people and changing lives.
In the book Marketing Made Simple, author Donald Miller mentions that when business owners read their StoryBrand BrandScript out loud during live marketing training, business owners' eyes fill with happy tears as audience members give them a standing ovation for the meaningful work they are doing. Every one of us is doing work that matters. If you need help stepping away from the menial tasks to reconnect with your purpose, set up a call today and we can rediscover the meaning within your business together.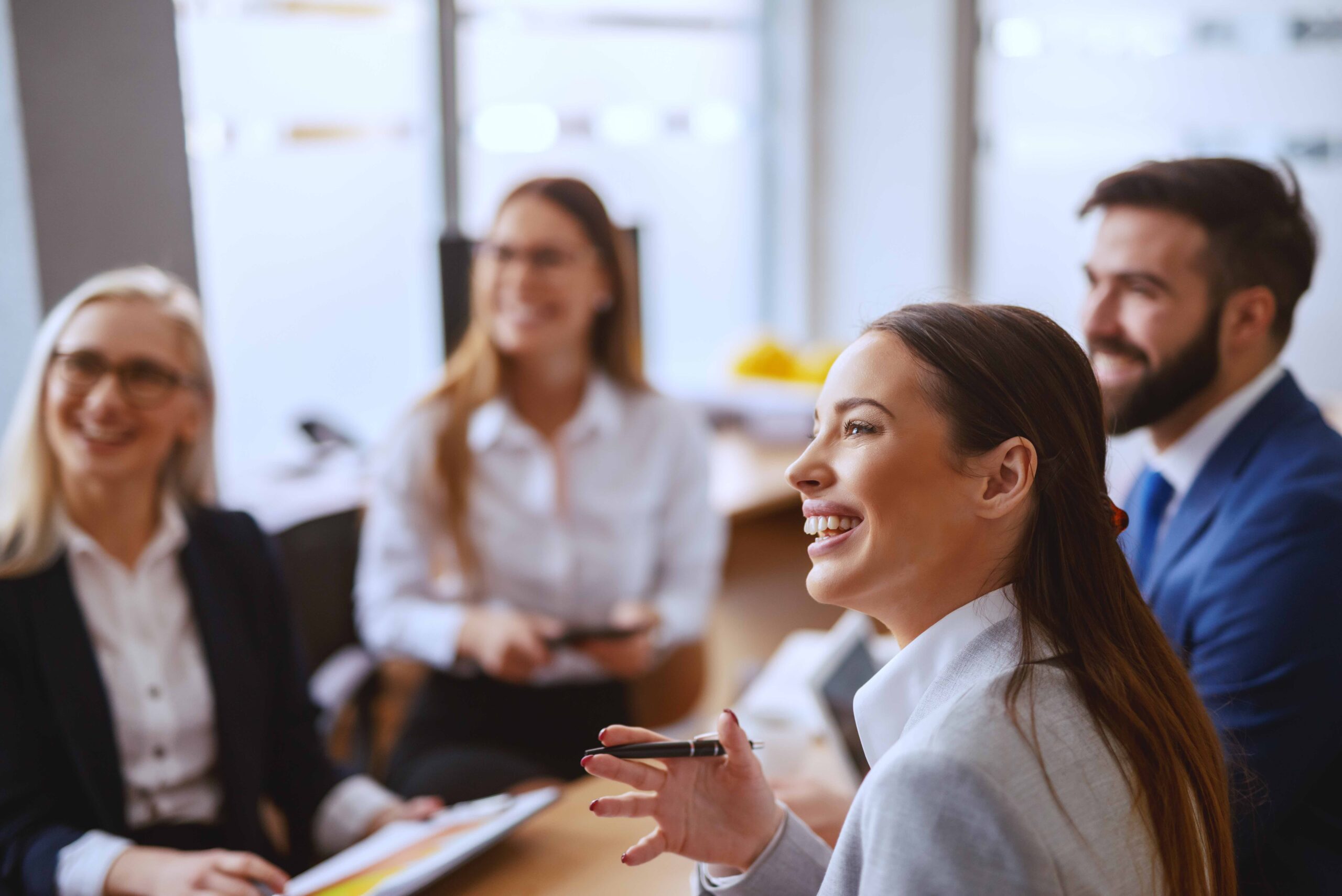 Step 2: Focus on Your Mission, Not Your Metrics
Creating a BrandScript will not only reignite your passion for what you do, but it will also turn you into a purpose-driven professional who is more focused on creating a greater impact in your clients' lives than making sales. Ironically, that small shift not only makes your work more meaningful but it also helps your business grow.
When you are working with a clear mission in mind, you stop talking to clients about a product and start talking to them about how your product can improve their lives. We all want to live more fulfilling, meaningful lives. The focus on the transformation, instead of the product itself, allows customers to deeply connect with your message. This connection builds trust, making potential clients more likely to make a purchase. As a result, even though you aren't focused solely on the bottom line, sales increase anyway.  Your ecstatic clients tell their friends about your amazing product or service and your business grows organically.
Once those success stories start rolling in, you start rolling up your sleeves wanting to do more. Not because you just want to make more sales but because you can clearly see that you are involved in meaningful work that is making the world a better place.
You didn't have to change careers or spend hours in professional or personal development courses to create meaning in your business. All you did was clarify your message and start focusing on the bigger picture. Yet those two small shifts can make all the difference. 
Want even better news? This sense of professional purpose can trickle down to your team and transform your entire organization.
Step 3: Lead a Mission-Minded Team
Not only will the crystal clear BrandScript you created provide you with more meaning and clarity, it may also be exactly what your employees have been asking for. Often when team members begin to disengage, it is because they are discontented with their professional life. You may hear requests for continuous learning opportunities, quests for personal growth, petitions for flexible hours and more time off with their kids, but what they are really saying is, "I'm bored and I don't want to be here." You can fix that boredom by using your BrandScript to help your team see exactly what your company is about and how their individual role is making a difference.
All teams want to work in a company with strong leadership and clear direction. A BrandScript defines what your company is, who it helps, and how. This will allow your employees to see how their skills and services are part of a much bigger picture. Your team members will realize that they aren't just working, they are making a difference in the lives of others.
Being mission-minded instead of metrics-minded will change how you run your business and how you communicate with your team. Meetings will never be the same again. Instead of focusing on numbers, your employees will be motivated by stories of how you are all creating good in the world. That is much more enticing and moving than being inundated by statistics. When employees can see the positive impact they are making, it doesn't feel like such mundane work anymore. Clarity is not only the key to finding meaning in your work as a business owner but also the key to employee satisfaction.
Clarity brings people together toward a common goal. If we all know exactly where we are going and why, it is much easier to work together and create momentum as a team. You and your team deserve to know where your organization is headed and how each person on the team plays a role in the bigger picture.
Ready to Find More Meaning in Your Work?
What if, instead of feeling bored and disillusioned with day-to-day life you could live full of passion and joy? What if instead of using days off, employee engagement programs, or other incentives to keep your team members motivated you could bring meaning back to the job by simply shifting your messaging and your mindset?
You can.
If you haven't created your BrandScript yet, don't wait. You deserve to live a meaningful life, on and off the clock. Contact us today to have a conversation about how StoryBrand can help you see the positive impact you are already making in the world and find more meaning in your business. 
Contact us today and speak to one of our StoryBrand Certified Guides.