Are you looking for a way to write sales emails that don't sound overly salesy? If so, the Marketing Made Simple sales email framework is the formula for you. You'll learn how to use your StoryBrand BrandScript to write email campaigns that are focused on your client's needs. Instead of just talking up your product or service, you are showing how your offering can solve your ideal client's pain point. This 3 step process will teach you how to use your BrandScript to write a StoryBrand sales email that sells without being overly aggressive or annoying.
3 Steps to Effective StoryBrand Sales Emails
Sales emails can be a great way to connect with potential customers and convert them into buyers. However, many sales emails fall flat because they sound too much like a sales pitch. A StoryBrand sales email is different.
It uses your BrandScript to focus on the needs of your client, rather than touting the features of your product or service. This approach is more effective in converting leads into buyers because it is client-focused rather than product-focused. By following these three steps, you will be able to write your own effective StoryBrand sales emails in no time.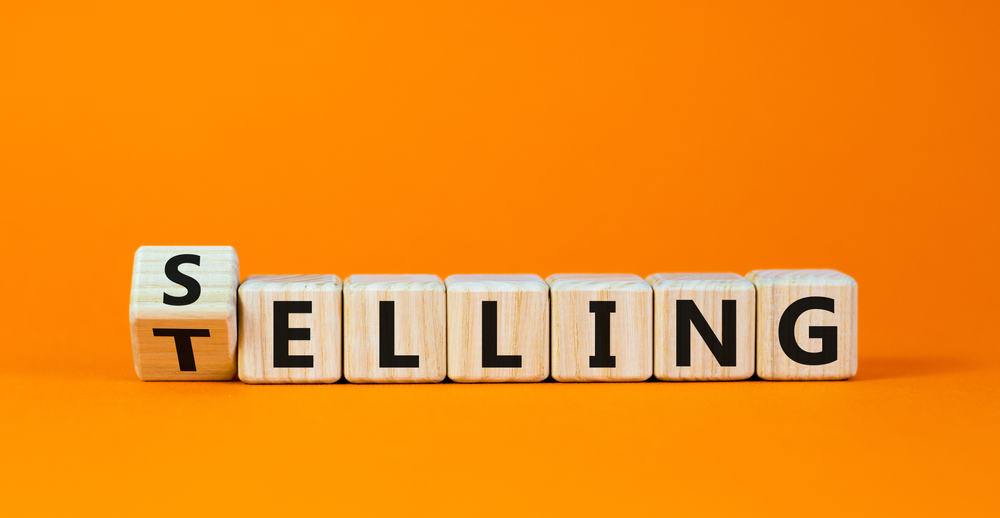 Step 1: Write a StoryBrand BrandScript.
A StoryBrand BrandScript is a document that outlines the story you are inviting a potential customer into. It describes who you are as a company and the problem you solve. Instead of focusing solely on your product or service, you are elaborating on the story of transformation that you are inviting your ideal customer into. All they have to do to live out this transformation is buy your product or service.
The key to writing an effective email marketing campaign is to start with clear messaging. Spend time crafting your StoryBrand BrandScript, on your own or with the help of a StoryBrand Certified Guide, so that you are inviting potential customers into a story that resonates with them.
Once you have a well-written BrandScript, you can use it to craft all of your marketing materials, not just your email campaigns. This will keep your messaging clear and consistent while helping you stay focused on your client, rather than just talking about the features of your product or service. Your main goal is to show potential customers how your product solves their pain point and brings their story to a happy ending.
Step 2: Break your BrandScript up into manageable pieces.
Once you have your BrandScript in hand, it's time to write emails. To craft these emails, you will take the same themes, pain points, and compelling reasons outlined in your BrandScript and weave them into short emails. These emails' main goal is to show the successful results your product can bring to people's lives.
However, It is very important to break all the information you want to get across into manageable chunks. Think of one new fact or detail at a time. This will help you avoid overwhelming your readers. 
Donald Miller, the founder of StoryBrand, compares this to giving people bowling balls. Each new fact or piece of information you give someone is equivalent to handing them a bowling ball. If your email is filled with the latest stats and tons of information, you are asking your readers to carry far too many bowling balls. Instead of sticking around to hear more, they will likely drop the bowling balls and run or click, away.
If you are using insider language, you might as well have covered your bowling ball in Vaseline, Miller claims, it will feel much too slippery for your ideal customer to hold onto.
The Marketing Made Simple Proven Sales Sequence
Instead of chucking bowling balls at people, you want to keep your emails short, simple, and to the point. Thankfully, the Marketing Made Simple sales email framework exists to help you cover all the important points without overwhelming people by giving them too much at once.
It is a six-email sequence that covers everything you need to help your potential customer see their need for your product or service while painting a clear picture of how it can help them achieve success. 
Here is a general outline of the sequence:
Email 1: Deliver your lead generator.
Email 2: Outline the problem your customer is facing and the solution you provide.
Email 3: Use client testimonials to provide social proof.
Email 4: Overcome the main objection that keeps people from buying.
Email 5: The paradigm shift email- help them see their pain point in a new way.
Email 6: Close the deal with a full sales letter.
When launching a new product, or with new customers, you will want to send out the entire sequence. However, that doesn't have to be the only time you sell to potential clients. You can add versions of these emails into various points of your nurture email sequence as well.
You want to make sure you are always providing value more often than you are asking for a sale. A good rule of thumb is to provide value with 80% of your content and ask for a sale only around 20% of the time. You could also adjust the frequency depending on your marketing goals and your relationship with the customer.
Regardless of when you send your email marketing campaign, remember to always stay focused on the needs of your client and the transformation your offering can provide. This approach is more effective in converting leads into buyers because they are seeing themselves living out a story of success instead of simply learning about a new product.
Step 3: Write High-Quality Emails
In this last step you finally get to create emails! To craft an effective StoryBrand sales email, you need to write a good email that people will actually open and enjoy reading.
A quality sales email should:
Have a compelling subject line that

opens a story loop

.

Use clear and concise language.

Be easy to read. (Use short paragraphs, bullet points, and bolded words to allow people to skim)

Address the pain point and position your offering as the solution.

Have one clear focus (avoid using too many bowling balls).

Include a bold call to action.
No matter what product or service you're selling, the StoryBrand principles can help you write emails that work. By understanding how to grab your audience's attention, articulate the pain point, and show them a clear path to success, you can turn prospective clients into lifelong fans. Now that you know how to write a StoryBrand sales email, it's time to get to work and write some emails of your own.
If you are struggling to boil all that your business does down into one concise story, contact us today to speak with a StoryBrand Certified Guide. We can help you create a BrandScript that resonates with your ideal customer and take your marketing materials to a whole new level.