Do you struggle to write interesting emails that actually get read? If so, join the club. Many business owners find it difficult to consistently provide valuable content to their clients in their lead-nurturing emails. Fortunately, by following these three tips, you will be able to write interesting nurture emails that people actually open.
What is a lead nurturing email?
A lead nurturing email is an email campaign that you send to your customers on a regular basis. Lead nurturing emails help you stay in touch with previous customers, build a relationship with new potential clients, and provide value to both groups. All businesses should send lead nurturing emails. However, few businesses know how to send good lead nurturing emails that actually convert people into loyal customers. These three tips are the key to interesting nurture emails.

Why should businesses send nurture emails?
There are many benefits to sending nurture email sequences. By appearing regularly in a previous or potential client's inbox, you remind them that you exist. This consistent reminder ultimately leads to more sales. When your ideal client is ready to buy, you will be at the top of their mind. 
Most companies send nurturing emails once a week. However, it is important to choose a time interval that you can keep up with. If once a week is too much, send emails once a month instead. The important thing is to keep showing up in your ideal client's inbox and providing them with valuable content in each email. 
3 Tips for Writing Interesting Nurture Emails
Although the act of regularly sending emails is great, you don't want to spend hours crafting the perfect email just to let it sit unopened in your potential customer's inbox. Follow these tips to increase the chances of your emails actually getting opened.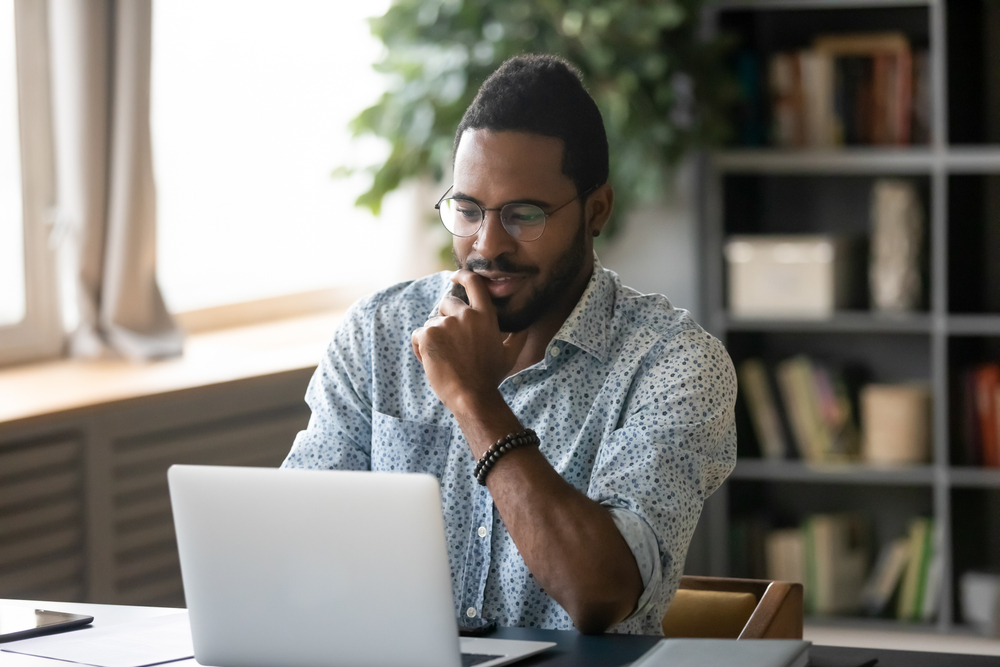 Tip 1: Start with an interesting email subject line.
This first tip is essential. Often small business owners, and even many marketers, focus solely on the email content and then just throw in the first subject line that comes to mind. In reality, the subject line determines how many people decide to open your email and see your carefully crafted content.
To increase the chances of people reading your email, spend time brainstorming interesting subject lines. Donald Miller, the creator of the StoryBrand Framework, recommends you spend six minutes writing down subject line ideas for your emails. During your brainstorming session, focus on creating subject lines that are:
If you prefer fill-in-the-blank, these subject line templates will help get the ideas flowing. You want your email subject line to draw attention while also clearly portraying the value readers will get from opening your email.
Although clickbait-y email subject lines may get your email opened the first few times, they erode trust and start to annoy people if used too often. Strive to be clear and compelling with your subject lines. 
Tip 2: Offer value or solve a problem.
This is where many business owners go wrong when crafting their nurture emails. Your email is not a company newsletter and it should not talk solely about your company. Your focus should be almost entirely on your customer. You want each email you send to either offer value or solve a problem related to the problem your company's product or service solves.
In this Marketing Made Simple Podcast Episode, Dr. J.J. Peterson suggests providing value to your target audience by sending:
Links to a blog post

Client testimonials

Tips/Ideas

Step-by-step guide

New ways to use your product or service

Podcast episodes

Interviews

Announcements (sales, events, or updates that affect your clients)
The main goal of each email is to send relevant content related to your customer's pain points while reminding them how your product or service can make your client's life better.
Your email should have a personal feel so you want to avoid a ton of branding, fancy design in the email and formal language. Instead, imagine you are sending an email to a friend. Keep your email short, conversational, and to the point. You want to make your reader feel seen and cared about more than sold to.
If you'd like more guidance on writing effective nurture emails, read this blog post. 
Tip 3: End with a call to action.
This tip might not make your email itself more interesting but it will make your lead-nurturing email campaign more effective. Although the primary goal is to stay in touch with our clients, you also want to use these emails to increase sales. It is called email marketing, after all, and nurture emails are an important part of your sales funnel.
To encourage customers to take action after reading your email, you have to tell them exactly what to do next, using calls to action. Your call to action could be to help them learn more about the topic the email addressed. Here are a few options:
Read the blog post.

Watch the video.

Listen to the podcast episode.
Or, if the main focus of the email is to convert leads into customers, your call to action could be directly related to sales:
Buy now.

Schedule your appointment.

Schedule your visit.
You want your call to action to be incredibly clear and bold. You also want to include just one call to action in each email.
Including several calls to action can overwhelm the reader and decrease the chances that they will take any action at all. 
Write Interesting Nurture Emails for Your Business
Email marketing is still one of the most effective digital marketing methods. If you want to see marketing success in your business, you need to know how to write a good lead nurturing campaign. 
Luckily, now you do:
Start with an interesting subject line.

In your email body, offer value or solve a problem.

End with a clear call to action.
By implementing these three tips in your lead nurturing emails, your email open rates will improve and your business will grow.
For more great marketing advice, contact us today to speak with one of our Certified StoryBrand Guides. We specialize in helping businesses thrive by creating clear messaging and amazing websites.