You know that friend who only talks to you when they want something? We all have one…and we all groan when their name pops up on our phones. A lead nurturing email sequence helps you avoid being "that friend" to your customers. Lead nurturing emails are one of the most effective ways to turn leads into customers and customers into repeat buyers without being pushy. However, not all the emails cluttering your inbox are examples of good email marketing. Here are 7 best practices for email nurture sequences to help you write emails that your clients will actually look forward to reading.
7 Tips for Writing Great Lead Nurturing Email Sequences
A lead nurturing campaign, when done well, is a great way to build a relationship with your customers.
Although the nurture emails you send still have some value even if no one opens them (see #4 in this post), they are much more effective if people open and read your emails. To ensure your email campaigns aren't just sitting collecting dust in your ideal client's inbox, follow these best practices for your lead nurturing email sequence.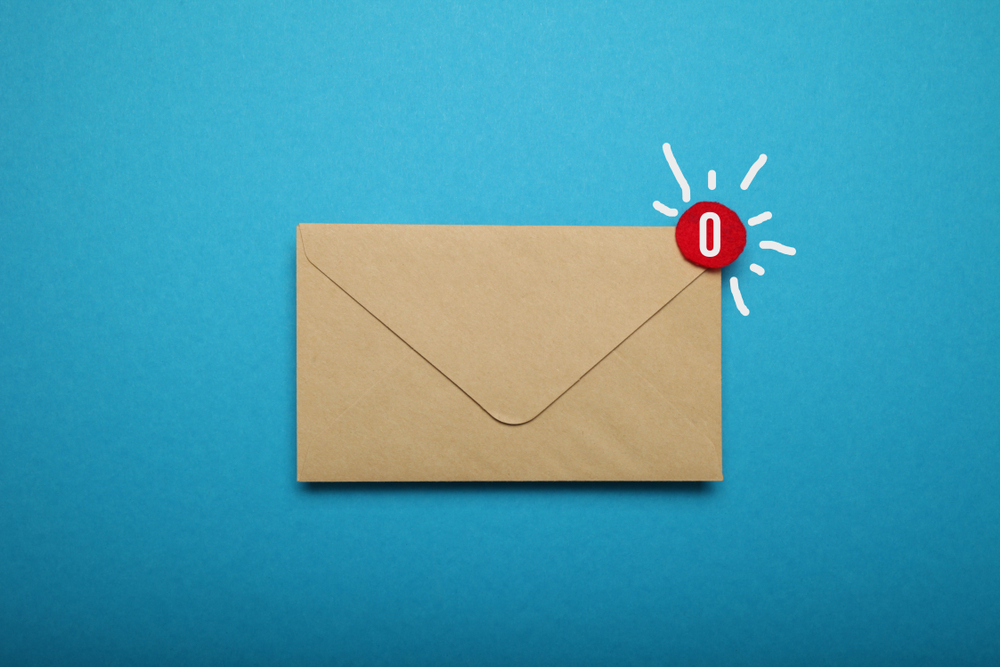 It's NOT a newsletter!
Your nurture email is not a newsletter. I repeat, it is not a company newsletter! Although you may find it super interesting that your revenue increased, you hired a new accountant and repainted your office wall, your customers don't really care about those things. They just want to know how you can help make their lives better.
That means, all of your email marketing should be focused on providing value to your customers, not boring them to death by talking about your company. Save the brags for your internal company newsletter and focus on sending your clients helpful information they will look forward to reading.
Provide valuable information.
If you are sending relevant content, customers will keep opening your email campaigns, and maybe even forward them to a friend. Sending regular, helpful information also helps you build relationships with your prospective customers and existing customers. When they need to solve the problem your company specializes in, they will happily turn to you because they know you have their best interest in mind.
What can you send in your lead nurturing emails?
If you aren't sure what kind of helpful information to send, use these ideas to guide you:
Links to helpful blog posts.

Valuable content related to the problem your company solves.

Information about new products or services.

Insider advice, tips, or tricks that will help solve their pain points.

How to utilize your products or services in a unique way.

News and updates about your industry (as long as the news actually affects your customers.)

Customer success stories.
Give more than you take.
This tip is the one that helps you avoid being "that friend" who only reaches out when they need something. Make sure you follow the 80/20 rule in your email marketing campaigns.
80% of the time, provide amazing value to your target audience with no strings attached. 20% of the time, ask for a sale. Another spin on this formula would be to dedicate 80% of your content to providing value while 20% of it points to a product or service you offer. Either way, you want the main goal of the communication to be helping your ideal client.
Send regular emails.
Develop a regular schedule for sending your nurture emails. This is important for several reasons:
Your clients will know when to expect you to appear in their inbox.

Consistency builds trust.

Gmail will put you on the nice list.
Since you are regularly sending lead nurturing emails full of valuable information, clients are more likely to open your emails. The more people interact with your emails, the less likely email programs (like Gmail) are to mark your email campaigns as promotional or spam.
Use interesting subject lines.
One of the best ways to make sure your clients open and read your nurture emails is by using interesting subject lines. If the subject line doesn't pique their interest, they are likely just to click delete and keep scrolling. However, if you can come up with a clever and intriguing subject line for your email campaign, people are more likely to open it and at least take a glance.
Keep in mind, your customers are getting over 100 emails a day so you only have a few seconds to grab their attention. You want to use a creative subject line that makes them think, "I have to open this email!".
Tips for writing interesting subject lines:

There are tons of ways to make your email subject lines more interesting but these are a few of our favorites:

Ask a question.

Allude to a story.

Make it personal by including your customer's name.

Use numbers. (

7 Best Practices for Email Nurture Sequences

)

Tell them what they will get out of the email. (

Learn 7 tips for writing great nurture emails.

)

Read this blog post for even more tips on writing compelling subject lines and emails that get results.
Keep it short and to the point.
Short and to-the-point emails are essential. Remember, your customer has 100+ emails to get through so you will likely only get a minute or two of their time.  You don't want to overwhelm them with a long email.
Instead, keep your emails to 300 words or less. Brevity is key. Highlight the lines you want them to read the most so that they can easily skim and still get the main idea.
If you have more information than you can fit into your lead nurturing email, you can always encourage potential customers to learn more by following your call to action and taking the next step on the customer journey.
Tell them what to do next.
Including a call to action in your email nurture sequence is the key to growing your revenue through email marketing. If you don't tell your client what you want them to do next, they won't do anything. Here are a few call-to-action examples:
Read the blog post

Schedule a call

Schedule your consultation

Make your appointment
Above all, your call to action should be clear and concise. Although ambiguous and witty sometimes works for email subject lines, a subtle call to action gets you nowhere. It tells potential customers you don't truly believe in your product and don't actually want them to take the next step on the buyer's journey. Be clear and bold with your call to action.
A lead nurturing campaign is an incredibly powerful way to move leads further down the sales funnel and closer to becoming paying customers. However, these emails need to be done well in order to actually nurture leads. An effective lead nurturing sequence consists of curating, or creating, valuable information that you send out regularly, focusing more on helping your ideal customer than asking for a sale, and honoring your potential client's time by keeping your headlines interesting and your emails short and sweet. By following these seven best practices for email nurture sequences, you can create a lead-nurturing campaign that converts leads into happy customers.
If you'd like more guidance on how to create an effective marketing plan for your business, schedule a call with one of our StoryBrand Certified Guides. We specialize in helping businesses craft clear messaging and amazing websites.