Are you looking for a new technique to help you consistently grow your audience and your business? If so, a good lead generator is the tool you need. Here are 11 lead generator ideas that you can use to grow your email list and increase sales.
What is a lead generator?
A lead generator, also known as a lead magnet or opt-in, forms the beginning of your online sales funnel. It consists of an opt-in form or landing page outlining something you offer to potential clients for free in exchange for their email addresses. Generally, this free 'something' comes in the form of useful content related to the problem your company solves.
When someone from your target market comes to your website, this free offering should appeal to them so much that they decide to enter their email address into the opt-in form to get your free gift. After obtaining your potential client's contact information, you can then nurture the relationship through email marketing, increasing your chances of making a sale.
Top 11 Lead Generator Ideas
To harness the power of a lead generator in your business, you have to first create a high-quality lead generator that will entice your target customers. If you want lead generation success, do your market research first so that you know exactly what your target audience wants and then create free content to solve that problem, or at least a portion of it. This powerful lead generation tool will bring you quality leads, of people who are actually interested in what you have to offer.  Keep in mind, a good lead generator should:
Appeal to your target market.

Solve a pain point your target audience has.

Be directly related to the problem your business solves. 

Provide a quick solution. (Your ideal client should gain knowledge or information they can put to use right away.)

Include a clear call to action. (Tell them exactly what you want them to do next.)
After you determine what your lead generator should be about, you can then decide what format would be best to present the information.
Digital Lead Generation Ideas
This first group of lead generator ideas is focused on digital content that your potential customer would access online.
1. Webinar
Webinars are a great way to generate leads. If done live, you can connect with prospective customers in an intimate setting. Live webinars allow you to ask and answer questions and even foster in-depth conversations.
If time is limited, you could also pre-record a webinar and present the same information again and again without redoing the work. Regardless of the format, a webinar helps you demonstrate expertise, building authority and credibility with your target customer.
Webinars are best for businesses that offer education or guidance to paying customers. Although you are welcome to talk about your product or service at some point during the webinar, remember the 80/20 rule, the bulk of your webinar should offer free value that begins to solve your target customer's problem. 
(This last piece of advice is true for lead magnets in any format. Give a lot of free value before you ask for the sale.)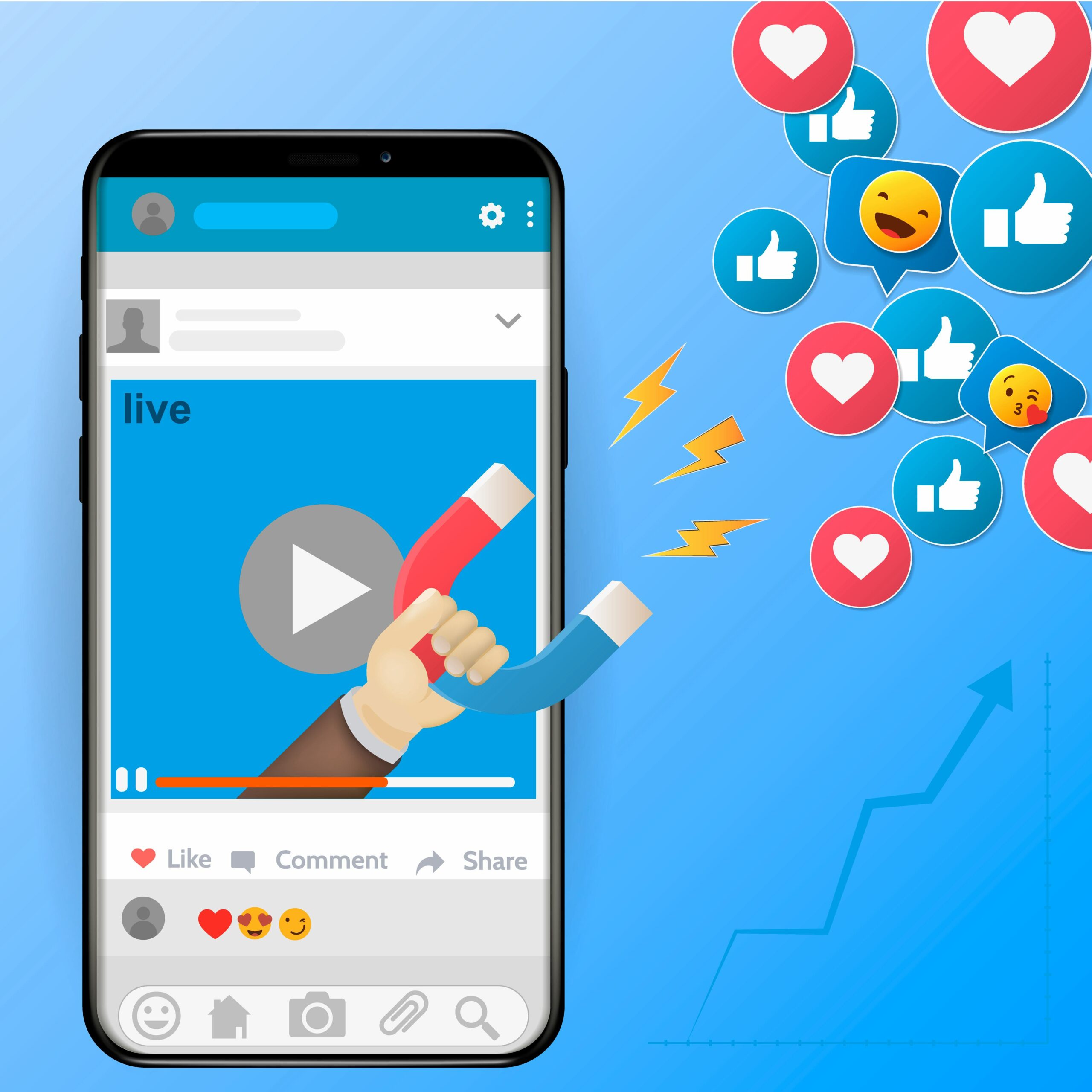 2. Course
A course is another great lead generation strategy. Courses can be segmented into different modules allowing you to provide in-depth, detailed information in manageable chunks. If your offering is very complex, like legal or financial services, for example, a self-paced course offers the ability to provide a lot of information without overwhelming your audience.
Additionally, since people are used to paying for courses, it is easy to connect a monetary value to your free offering. This perceived value helps entice website visitors to fill out that opt-in form to get your valuable, free gift.
3. Exclusive Interview
If you have access to a well-known expert or thought leader in your field, an exclusive interview is a great opt-in idea. People will gladly offer their email in exchange for valuable words of wisdom from someone they already respect and admire.
Remember, you want the content to be directly related to the problem your company solves. An interview with any random famous person won't do you much good. Just getting a lot of leads won't grow your business. You need to be able to convert leads into sales to see results. Instead, keep your marketing efforts focused on your area of expertise and ideal clients.
4. Informative Video
Recording an informational video is an effective strategy for companies large and small because it gives potential clients the feeling of seeing you "face-to-face". We even use it for our company! Receiving a message directly from the owner or CEO makes a good impression on your potential customer, building trust and credibility in your business and brand.
Another advantage of an informational video is that you can educate potential customers about your product or service while helping them see the need for your product or service.
For example, if you are a landscaping company, you could record a video about the importance of choosing the right plants for your lighting, weather, and soil conditions. While watching the video, your ideal client may realize that landscaping their lawn is far more complex than they'd realized and decide to hire you instead.
5. Quiz
For most of us, quizzes are irresistible. They're a fun, interactive way to learn about a topic or yourself. A quiz can also help you learn more about your audience and possibly give you further insight into their pain points.
The downside to quizzes is that they are a little more labor-intensive to set up. You need to write out the questions, answers, and generally use a program to make the process work seamlessly for your website visitors.
6. eBook
An ebook is another valuable lead generation tool because it allows you to provide potential customers with information in an un-intimidating way. eBooks require less technological knowledge to set up than a course but still allow you to provide information in segmented, manageable chunks. Like with a course, since we are accustomed to paying for eBooks, this opt-in feels incredibly valuable.
However, you don't want to use an incredibly long eBook for your lead magnet. Remember, the goal is to provide a quick win. If your opt-in has 150 pages of information, you will overwhelm your potential client, likely scaring them away instead of gaining their trust.
Offline Lead Generation Ideas
This next section of opt-in ideas contains valuable free offerings that you would give away in person, or online through a Zoom call or virtual store.
7. Free Session/Consultation
Offering a free session is a great way to get potential leads into your business. It allows you to show them how you can help make their lives better by letting them experience your service firsthand. Free sessions also help you qualify leads and determine if they are a good fit for your business.
This is great for people who offer coaching, consulting, or any other kind of 1-1 teaching.
8. Discount
Offering a discount always attracts new customers. Discounts also help you compete with other businesses by offering a better deal.
However, the danger of offering a discount is that you may attract people who just want a deal instead of your specific product or service. Bargain hunters are often reluctant to pay the full price in the future. They will wait around for another deal or go with another company that has a cheaper price. So, although discounts bring an influx of new customers, they might not all become long-term customers.
Printable Lead Magnets
This last group of opt-in ideas is full of items that potential customers could print out and use in their day-to-day lives.
9. PDF
Printable PDFs are the most commonly used form of lead generator. PDFs are very versatile and inexpensive to make. The two examples listed below are essentially types of PDFs. However, a PDF could also be a: calendar, worksheet, planner, cheat sheet, informative pamphlet, etc. Basically anything you can create and then save as a PDF fits into this category. 
10. Checklist
A checklist is an effective lead generation strategy because it makes life easier for your ideal client while simultaneously reminding them of the need for your product or service.
For example, if you are a CPA, you could offer a checklist of all the documents someone should gather before filing their taxes. After glancing through the list, your ideal customer may realize that just finding all that paperwork is enough work and decide to hire you instead of DIYing their taxes.
11. How-To Guide
Similar to checklists, how-to guides give you the opportunity to teach potential customers how to do something while reminding them that your product or service can solve their specific problem in a quicker, more efficient way.
For example, if you offer a product that secures your belongings you could create a how-to guide showing readers all the ways to tie a secure knot. After going through the steps a few times trying to get it right, they may realize that they would rather just buy your product, which eliminates the need to tie secure knots.
What lead magnet will you create?
Now it's your turn. What lead generator will you create for your business?
If you need help getting started, or would rather have us create a lead magnet for you, schedule a call to speak with one of our Certified StoryBrand Guides.
Looking for more inspiration? Click here to see examples of landing pages and lead generators we've created for some of our clients.