Growing any business or non-profit takes time and effort – sometimes even more time and effort than you feel you have available. If you are looking for a way to turn up the heat on your marketing without blowing your budget, you need to know the importance of a lead generator in your sales funnel. 
What is a lead generator?
A lead generator is a relatively simple tool that helps businesses and organizations stay connected with new potential customers or donors, also known as leads. 
Generally, to create a lead generator, you start with a landing page that is specifically focused on outlining something valuable you are offering for free in exchange for a potential client's contact information. You capture leads when a person chooses to provide their information in order to receive your free gift. This is the beginning of the lead generation pipeline or sales funnel.
Why is Having a Lead Generator Important?
Once you have this information, you can use content marketing to build customer relationships and turn those high-quality prospects into paying customers.
Lead generators are much more effective than other marketing strategies, like cold calling or mass marketing, because you are able to build a relationship with the person over time. 
The average buyer will need to hear about your offering at least seven times before they will decide to take action. Having an email address allows you to use automation tools to build continuous relationships with these new prospects. You can also stay in touch with existing customers, encouraging repeat sales. This frequent contact gives you a consistent stream of qualified leads.
Lead generators are especially important for small businesses and nonprofits. When budgets are tight, lead generators offer an automated, cost-effective way to generate interest. You set up your sales funnel once, and then you can shift your resources to other aspects of customer acquisition.
If you're looking to grow your business or nonprofit, a lead generator is a tool you can't afford to ignore.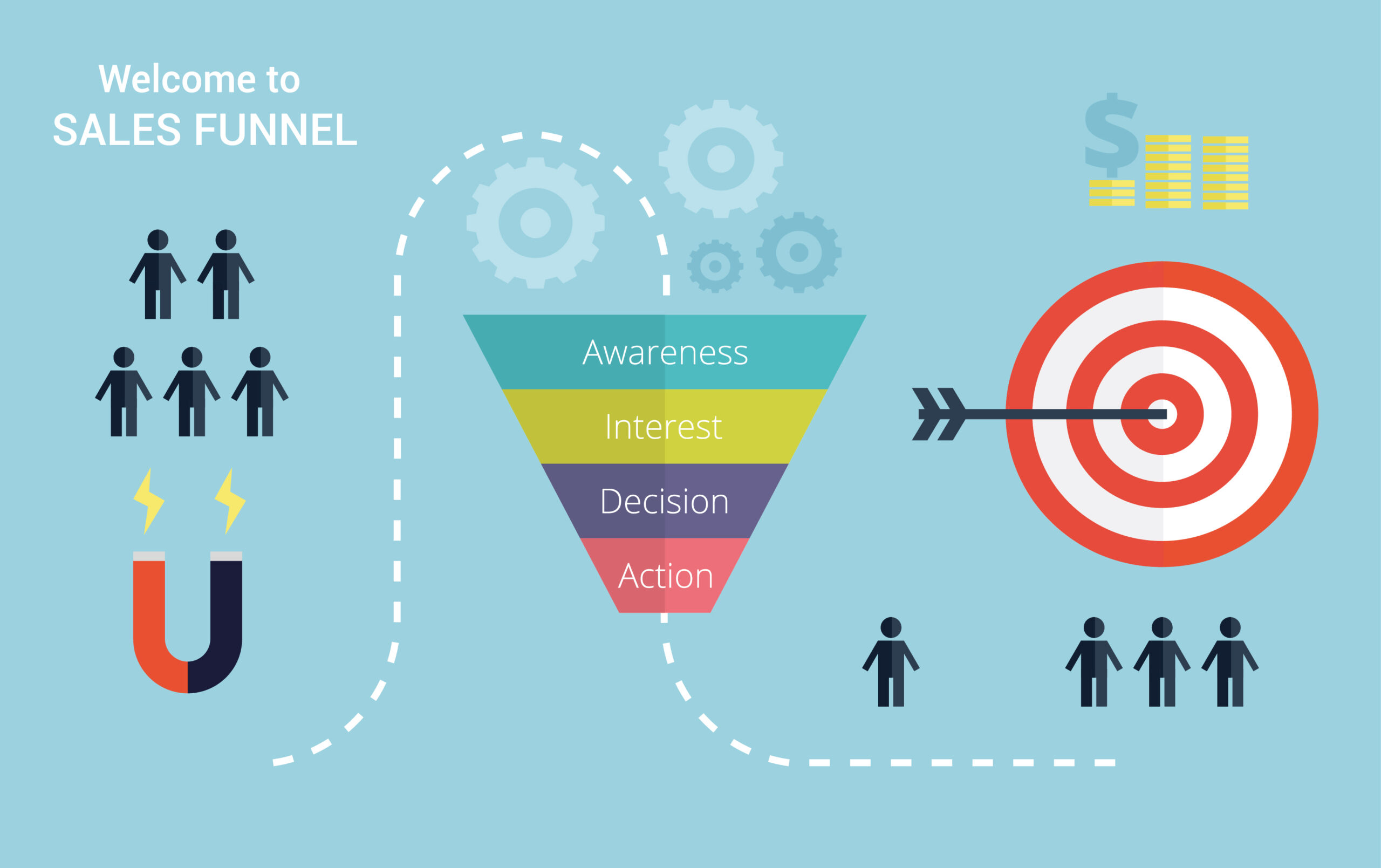 The Basics of Lead Generation Marketing
Using a lead generator is an essential part of the Marketing Made Simple sales funnel and a wonderful, inexpensive way to grow your business or nonprofit. 
Having a high-quality lead generator posted on your website, social media, and any other marketing channels where you are promoting your product or service, allows you to capture contact information for qualified leads. Remember, most website visitors aren't ready to purchase your product the first time they hear about it. With an email address, you can stay in touch with them until they are ready.
You can use your prospective customer's email address to send an email sequence further explaining the benefits of your product or service. You can also continue the relationship with a nurture email sequence that consistently provides valuable information about the problem you solve.
Regardless of when your target customer decides he or she is ready to purchase your product, your name is fresh in their mind, and your contact information is easily accessible in their email inbox. This consistent stream of qualified leads saves you time and money while still growing your business. 
The Best Lead Generation Strategy
Unfortunately, there is no one lead generator that works for everyone. It may take some trial and error to find the free offering that works best for your target market. However, there are a few important tips to help you start generating leads, no matter what kind of lead generator you use:
Make your lead generator easy to use.
The last thing you want is for potential customers or donors to be turned off by a complicated website or form. Make sure your lead generator is easy to navigate and fill out. Require the least amount of information possible. (Most successful businesses require only an email address and first name.)
Give away value.
The average person gets over 100 emails per day. No one really wants more emails. So, if you want a potential client to willingly give you their email address, you have to provide them with something incredibly valuable in return. You want to put so much valuable content into this free offering that anyone who receives your freebie feels like they would have gladly paid for it.
By providing an incredibly useful free gift, you are building trust with your ideal client. 
Make your lead generator about the problem your company solves.
Warning: You don't want a lead generator that appeals to anyone and everyone. A huge email list full of people who have no interest in your product or service does you no good. Instead of throwing the net wide and taking whatever you can catch, cater your lead generator to your target audience and focus on the problem your company solves. This allows you to capture high-quality leads and build an email list full of people who are actually interested in purchasing your solution. 
Although you are creating content full of valuable information for your lead magnet, you aren't giving all your secrets away. You want to help your potential client gain a quick win by solving a piece of their problem and then position your product or service as the ultimate solution. 
Focusing on qualified leads may mean your email list does not grow as quickly. However, not all leads are created equal. A small list full of your target market is much more valuable than a massive list of people who don't have any interest in your offering.
Heavily promote your lead generator.
This last tip may seem counterintuitive. However, instead of using paid advertising to promote your product or service, make an ad campaign for your lead generator. Avoid using general, mass advertising. Instead, focus your ads on target groups that you know are interested in what your company has to offer.
By promoting your free offering, more people will engage with your ad, which often creates organic interest as well. People are much more likely to give their email address to a company they are hearing about for the first time than they are to give you their hard-earned money. 
Once those people are on your email list, you can educate them further about your product, build a relationship with them through email marketing and nurture it over time. This allows you to ask them to buy at the RIGHT time, when they are most likely to say yes. 
Nurturing potential leads through content marketing is one of the most effective methods for business growth. One study found that people spend 138% more on products that are marketed to them through email than ones that aren't.
This means that if you consistently create content that will educate your ideal customer about your product or service, show how it can benefit them, and prove that it is the solution they have been looking for, you will get new sales, new business, and the company growth you've been looking for.
If you are not using a lead generator on your website, now is the time to start! Now that you've seen the importance of a lead generator and learned a few effective lead generation strategies, it's time to create your own lead generator.
However, if you aren't the DIY type and would rather have a "done for you" lead magnet, schedule a free call with one of our StoryBrand Certified Guides. 
As a full-service StoryBrand marketing agency, we can help you clarify your messaging, create a beautiful website, and set up a sales funnel designed to convert. 
Are you ready to simplify your marketing process and generate leads that turn into sales? If so, let's chat. Contact us today to speak with one of our Certified StoryBrand Guides.