You've heard you need a high-quality lead generator on your website so that you can grow your business through email marketing. You love the idea of getting new leads in your sleep but are left wondering how to create a lead generator that converts. Or maybe you already created a lead magnet but got crickets instead of the business growth you'd hoped for. Fear not, this step-by-step guide has everything you need to create your first lead magnet or to improve an existing lead magnet.
Step 1: Do your research.
The very first thing you need to do to create a lead generator that converts well is to have a very clear understanding of your target market. Before creating anything, define:
Who is your target market?

What are their pain points?

What do they want?

What problem can you solve for them?

How does your ideal customer describe their problem? 
If you haven't created your StoryBrand BrandScript yet, start there. The process will prompt you to explore all of these valuable questions.  With this information, you will be able to present your lead magnet, and the solution to your ideal client's problem, in clear language that resonates with them. Avoid using any insider language. Instead, use the same verbiage your potential customers would use.
Step 2: Brainstorm your lead magnet topic.
After you define exactly what problem you solve for your customers, you want to create a lead magnet that is directly related to that problem. The more closely related your lead magnet is to the problem your company solves, the higher your conversion rate. By focusing on the problem you solve in your marketing materials, you will bring in potential customers instead of cold leads who have no actual interest in buying what your company has to offer.
Need inspiration? Here are a few examples of lead generators we've created for clients:
Example #1:
Industry: Financial Advisor
Problem: People feel confused about their finances.
Lead Generator: 7 Questions to Assess Your Financial Clarity
Why it works: An assessment that helps potential clients assess where they stand financially will intrigue website visitors. The process of taking the assessment will inform an ideal client of what clear finances should look like, while likely confirming their need for a financial advisor.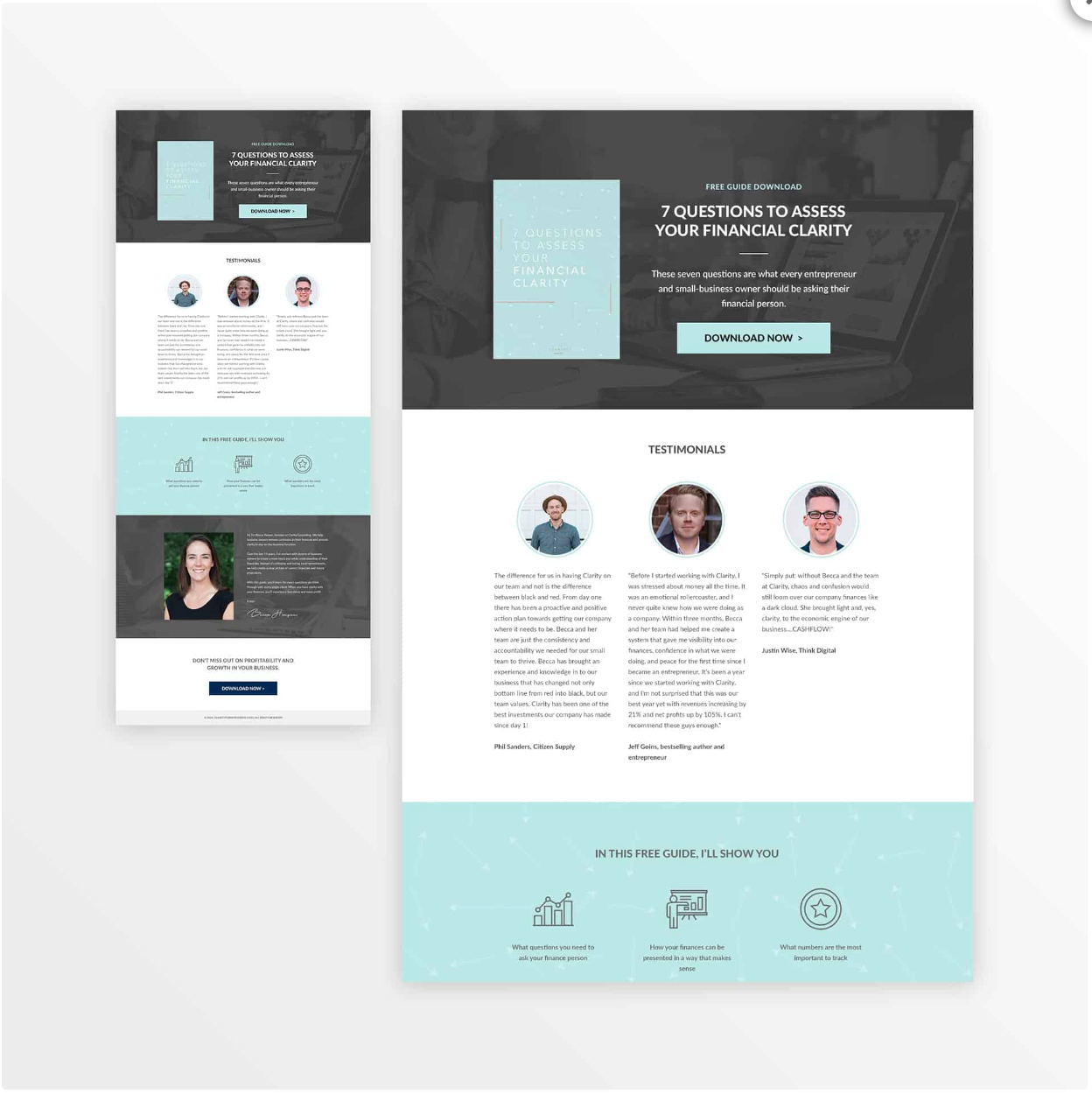 Example #2:
Industry: Landscaping
Problem: It's hard to find a landscaping company you can trust.
Lead Generator: 12 Tips for Stunning Spaces
Why it works: These tips prove the company knows what it takes to create a stunning space, implying that you can trust them to do a great job with your yard. It also helps their target audience realize that landscaping isn't as straightforward as it seems. Their ideal customer will come to the conclusion that they need to hire a landscaping company if they want to turn their yard into a stunning space.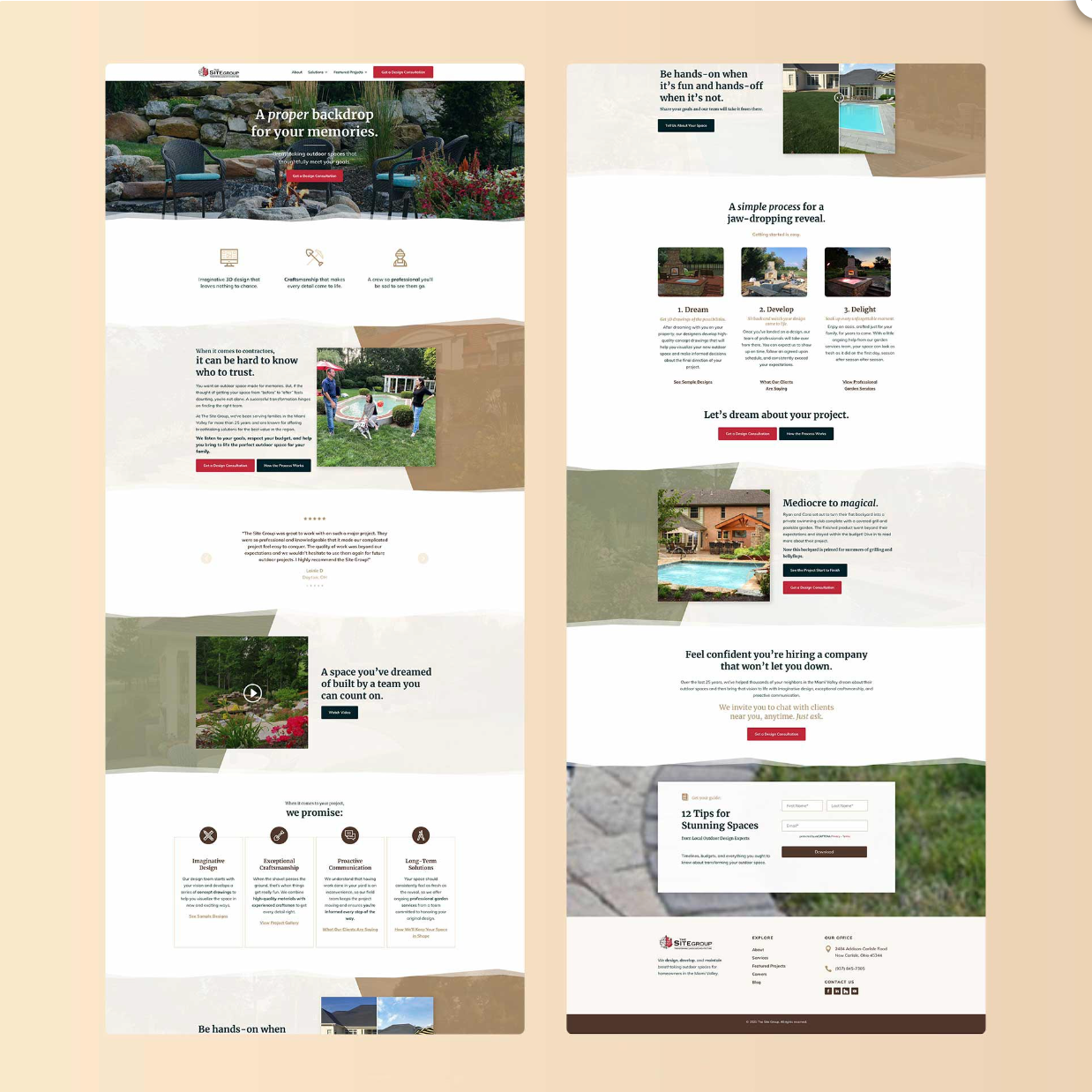 Example #3:
Industry: Alzheimer's Education
Problem: People don't want to battle Alzheimer's.
Lead Generator: 6 Steps to Prevent or Fight Alzheimer's
Why it works: This one is pretty straightforward because the problem the company solves is also the problem the lead generator solves. It tells potential clients exactly how to avoid or battle Alzheimer's. Sometimes the best lead generators are the simplest!
Remember, the lead generator isn't going to have everything you know about the topic. You are providing enough information to give readers a quick win (something they can start using right away) without overwhelming them.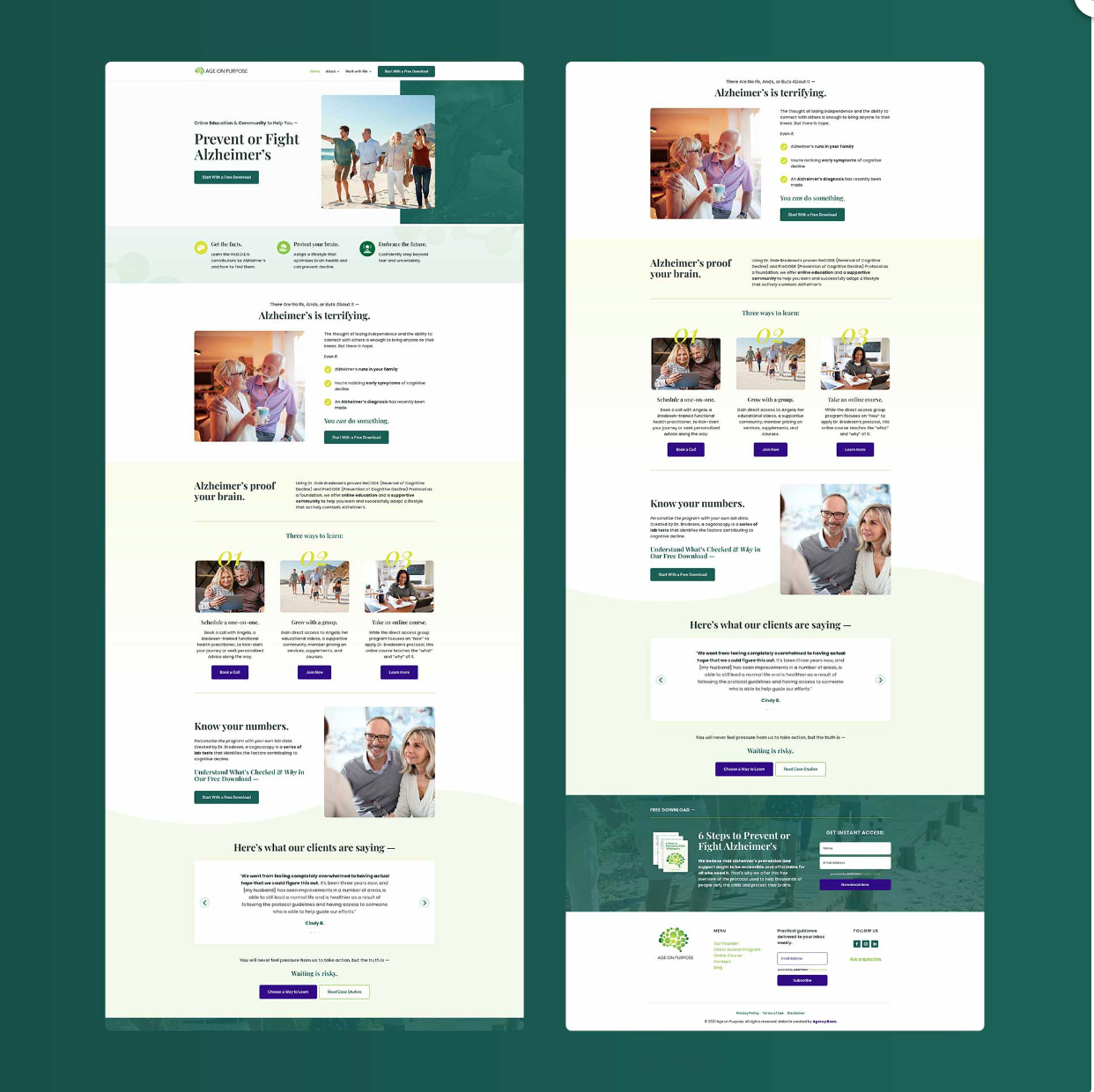 Step 3: Define your call to action
After you have chosen your topic and written out the valuable content you are going to give potential customers through your free opt-in, it is time to decide what you want them to do next.
How can they deepen their relationship with you? 
Should they:
Schedule a call or an estimate?

Buy your product or service?

Come to your location?
Choose one action that will bring this potential client closer to becoming a paying customer. Then, clearly state that action at the end of your lead magnet.
Here is an example of a call to action from one of our lead magnets: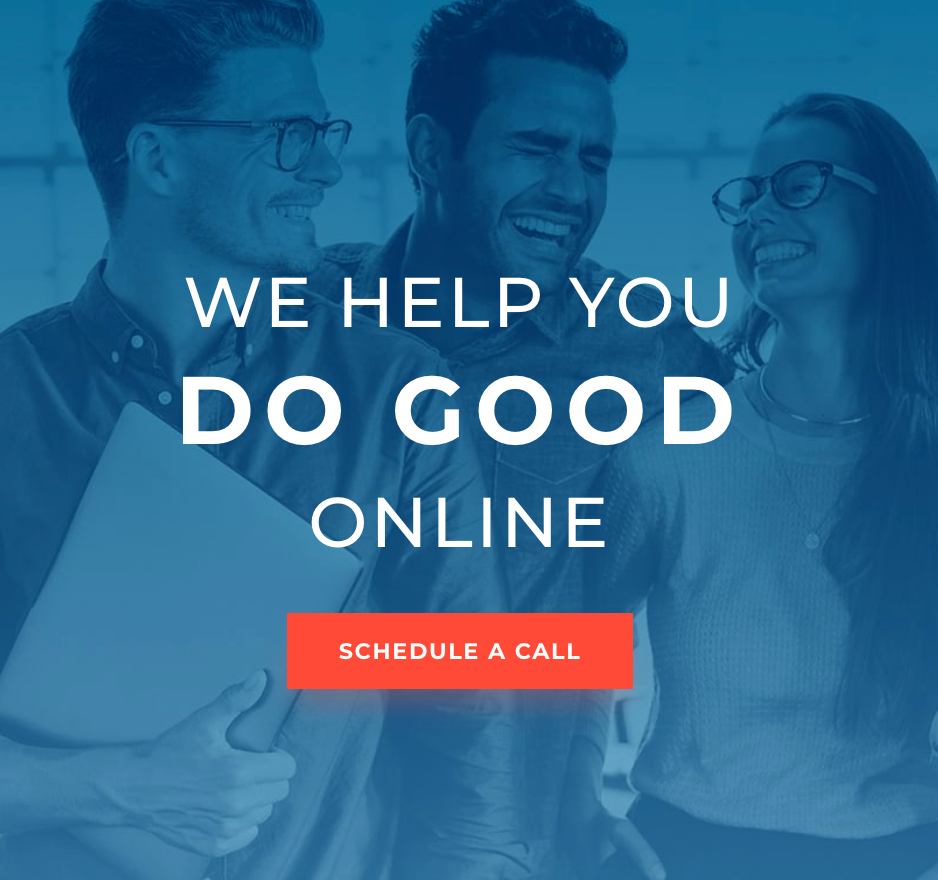 Step 4: Choose the format for your opt-in
Next, you have to decide how to present the information. 
Will you:
Write it out in a printable PDF?

Record it in a video?

Present it in an eBook?
Read this post for 11 great ideas for your lead magnet and then choose the one that will appeal most to your audience and work best for the content you are giving away.
Be sure that the format you choose presents the information in a simple, easy-to-digest way. The goal of your lead magnet is to build trust and authority, not overwhelm your potential client.
Step 5: Make it visually appealing
Lastly, you want to make your free gift visually appealing. The more professional your lead generator looks to potential clients, the more professional your business seems. You want to leave a great first impression to continue building that trust in your business and brand.
Step 6: Create your landing page
Now that you have your lead magnet ready to go, it is time to create the landing page you will use to capture leads. This could be a single landing page focused on "selling" your lead generator or a simple opt-in form embedded in other website pages, or a combination of both. Whatever option you choose, make sure the form is visually appealing and easy to use.
If you are going to create a full landing page, describe the benefit potential customers will receive from your lead magnet. Consider including quotes or user feedback from existing customers and repeat customers. This provides social proof for your business and lead generator which helps build confidence in you and your ability to solve your potential client's problem.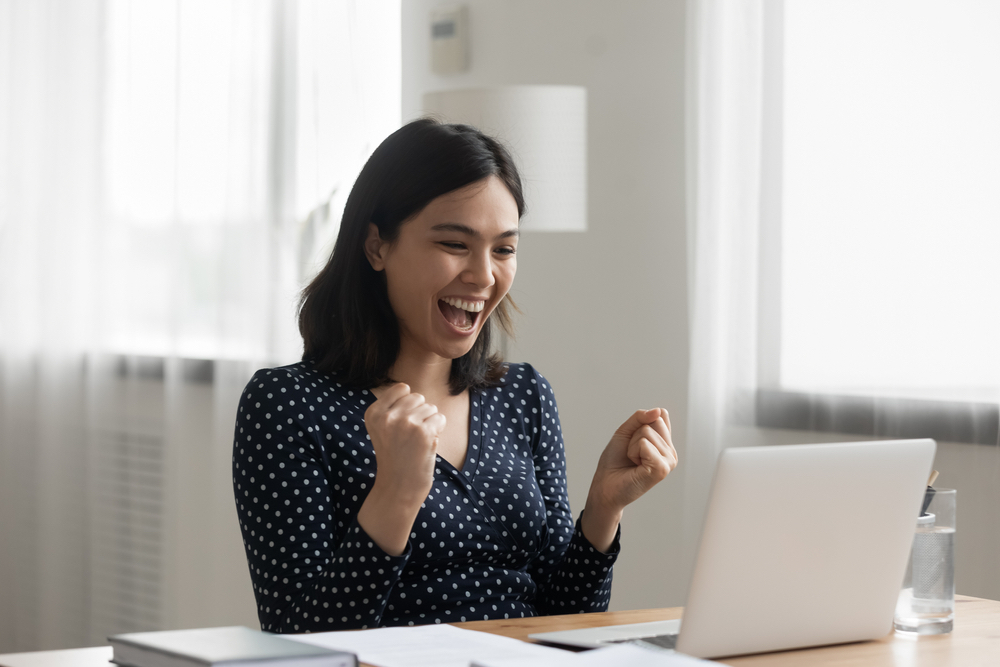 Step 7: Post it everywhere
Now that your landing page is ready to go, you want to drive traffic to it. Lots of traffic. Post a link to your opt-in form everywhere you can think of to generate organic traffic and start generating leads. The more people who find your landing page, the more leads you will get. So spread the free goodness far and wide to get a large number of potential clients onto your landing page. You could post your link in your:
Social media profiles

Social media posts

Email signatures

Website footer

Blog Sidebar

Blog posts

Guest blog posts
(Basically, post the link on all your marketing channels and anywhere you post online content.)
You can even point paid advertising, like Facebook lead ads, to your opt-in form instead of your product or service. Remember, lead generation marketing forms the beginning of your sales funnel. So, using ads for a free offering isn't just throwing money away. People will be more likely to give their email address to a company they are just learning about than they would be to purchase from them right away. This marketing strategy allows you to prove that you are the right solution for your ideal client's pain point over time, through email marketing.
Step 8: Nurture the relationship
This last step is where you are truly converting these leads into paying customers. Email marketing gives you the opportunity to build a relationship with potential customers. You can use email marketing automation to set this sales funnel up to run on its own, send regular emails in real time, or a combination of both.
Regardless of how you manage this part of the lead generation funnel, showing up in your ideal client's inbox provides you with direct, personal contact and allows for two-way communication. Frequent contact will help you build trust and authority with potential clients, making them more likely to purchase your paid offering when they are ready.
Through email marketing, you can continue to educate them about how your product or service can solve their pain point. Your emails should provide them with valuable information and be focused on them, not on your business. It is fine to talk about your product but you don't want the emails to be solely focused on pushing sales. Your primary goal is to help your customers.
Create a lead generator that converts
Now that you have a blueprint for creating a lead generator that converts, it's time to jump in and get started. However, if those 8 steps sound like entirely too much work for the time you've got available, we are here to help solve your problem. Schedule a free call to speak with one of our StoryBrand Certified guides to discuss how we can partner together to create a lead generator that converts for you.