As the leader of your business or organization, you strive to invest your hard-earned dollars well. You've considered hiring a StoryBrand Certified Guide but, rumor has it, they are a big investment. We know how terrifying it is to take risks with your money. This is exactly why we don't want you to see it as a risk at all. We want you to feel certain that when you hire a StoryBrand Guide, your marketing dollars are being put to good use. So, let's explore the one question that's been keeping you from scheduling that initial call- is hiring a StoryBrand Guide worth the investment?
Hiring a StoryBrand Guide is an Investment-Not a Cost
If the dollar signs are scaring you away from hiring a StoryBrand Guide, let's start by evaluating your perspective. Chances are, your mindset around money is holding you, and your organization, back. 
Investment vs Cost
When we think of how much something will cost us, we are viewing it as a resource to be lost. Our mind tells us that if we buy this service, we are giving up money we toiled for hours to earn. 
The good news is, working with a StoryBrand Guide doesn't come with a cost. It is an investment. You see, a good StoryBrand Guide is not in business to take your money and run. They are obsessed with helping you win. So, using your hard-earned resources to instill the help of a StoryBrand Guide is not setting your business up to lose anything. It is preparing you to win dividends in return. 
If you've been talking yourself out of hiring a StoryBrand Guide because you are afraid of the price tag, ask yourself this: Can you afford not to hire a StoryBrand Guide? Can you afford to let your business continue growing at the same rate? Or to watch your business stop growing altogether? 
On the other hand, how much could you gain by working with a StoryBrand Guide? How much could your business grow? How many more people could you help? How big of an impact could you create in the world? 
When you look at all you have to gain from working with a guide, the price tag seems a little less daunting. However, in case you still feel uncertain about making such a large investment in your business, let's look at all the value that comes along with hiring a StoryBrand Certified Guide.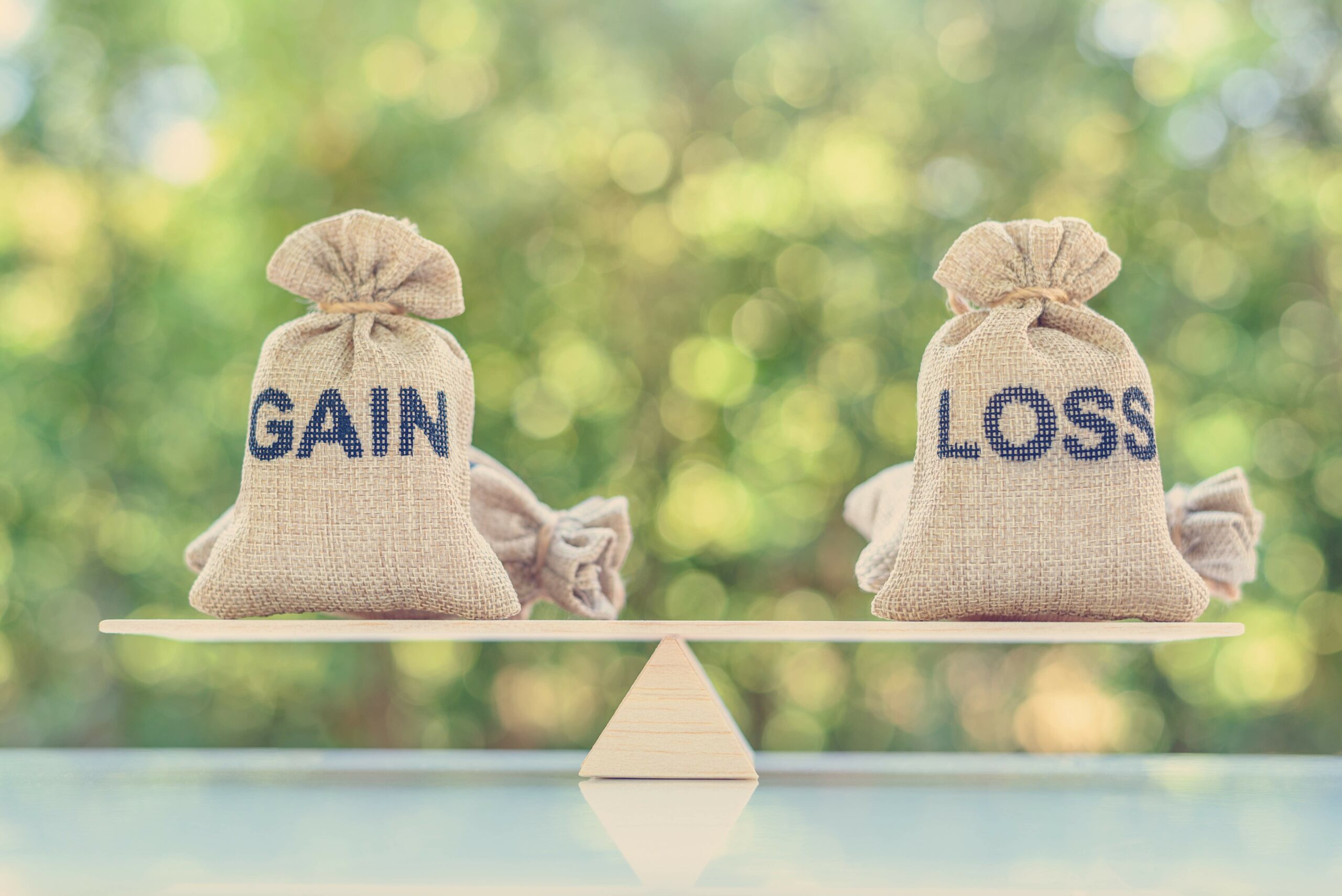 What You Get When You Work With a StoryBrand Certified Guide 
Just like guides confidently invest their hard-earned money in a StoryBrand Certified Guide Certification because they know they will get so much more in return, you can confidently invest in working with a StoryBrand Guide because all of these perks are part of the package. 
Highly-Qualified Marketing Consultant
Becoming a StoryBrand Certified Guide is no easy feat. All StoryBrand Certified Guides have been through the intensive StoryBrand Guide training program. Over several days of jam-packed training sessions, they have practiced so many BrandScripts, One-Liners and Sales Funnels that creating them has practically become second nature. 
After your guide finished the certification, he or she went home to receive consistent support from the StoryBrand Guide community and on-going training. StoryBrand Guides are masterful marketing consultants that cater everything they do to your business and your needs.
Personalized Marketing Strategy
Although all guides follow the same proven StoryBrand Seven-Part Framework, they don't implement a one-size-fits-all approach. StoryBrand Guides take the time to get to know each client's goals and needs. Then, they create a personalized marketing strategy that fits your organization. You can rest assured that every cent you invest into partnering with a StoryBrand Guide will be used to create marketing materials that will help your business grow. 
Clear Messaging
Another beautiful thing about working with StoryBrand Guides is that they actually start at the beginning. Often, marketing campaigns are cute, catchy, or funny but they lack the one thing that matters most: a clear direction. At StoryBrand, they say "if you confuse, you lose". That is why all StoryBrand Guides start by clarifying your message and defining exactly how your business helps people. 
When you know how you help, you can clearly convey that message to your potential customers. Once they understand how partnering with your business or organization will make their lives better, they are much more likely to take out their wallets and click buy now.
StoryBrand Guides don't want to waste your time, or marketing dollars, by adding more noise into the world. All of our email inboxes are full of marketing tactics that make no sense. Instead, your StoryBrand Guide will start by working alongside you to define a clear direction for your business and then set you on the path toward success with your BrandScript leading the way. 
When you invest in a guide, you are saying goodbye to wasting money on bad marketing and saying hello to clarity and growth. As guides, we succeed when you succeed. That means, we want nothing more than to watch your business grow. 
A Seamless Process
Another daunting aspect of embarking on a new journey is not knowing exactly what to expect. Here at Agency Boon, we make it ridiculously easy to get started with StoryBrand. 
Three Easy Steps to Start Working With a StoryBrand Certified Guide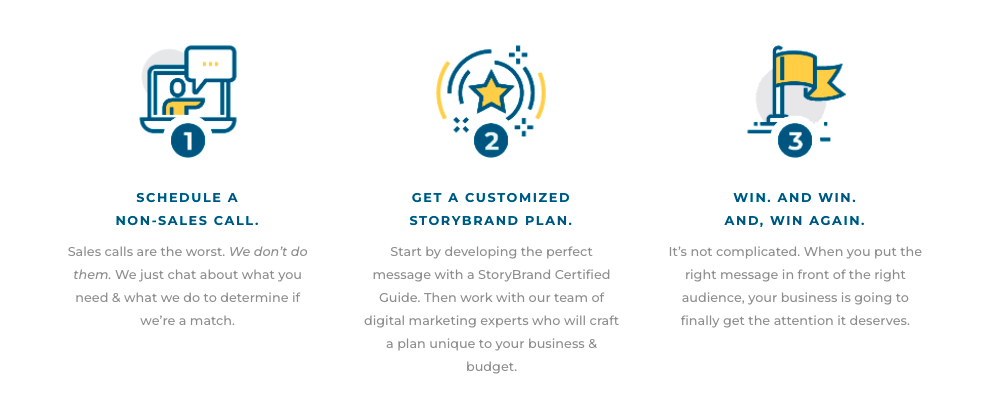 Is Your Business Worth the Investment?
Instead of focusing on whether or not hiring a StoryBrand Guide is worth the investment, ask yourself, "Is my business worth the investment?". We know you have poured your all into your business or organization and want nothing more than to see your organization reach its full potential. 
We want the same thing. 
We'd love to partner with you to clarify your message, create a beautiful website, and set you up for success with effective marketing materials. We know your business is worth the investment. Do you? Contact us today to discover all you have to gain by working with a StoryBrand Certified Guide.