If you've been following our blog series on StoryBrand marketing, then you'll know that the BrandScript is one of the essential pillars for StoryBranded marketing.
The BrandScript has been around since the start of StoryBrand, so it can be overlooked sometimes.
But we believe that every great message and effective campaign begins with a StoryBrand BrandScript.
So, to help guide you through this process, we've supplied three StoryBrand BrandScript examples in this post.
Which we will highlight in a little bit.
But first, we'd like to go over the basics of the StoryBrand BrandScript.
StoryBrand BrandScript Basics
If you're unfamiliar with the StoryBrand BrandScript, here are the basics:
Module #1: Character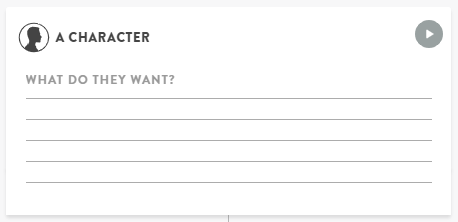 The first module is where you identify your character (i.e. your target market).
In this module, you will answer the question, "What does your target market want?"
It could be whatever! Be sure to relate it to your product or service in some way though.
For example, more ROI from their marketing campaigns or better financial management.
Module #2: Problem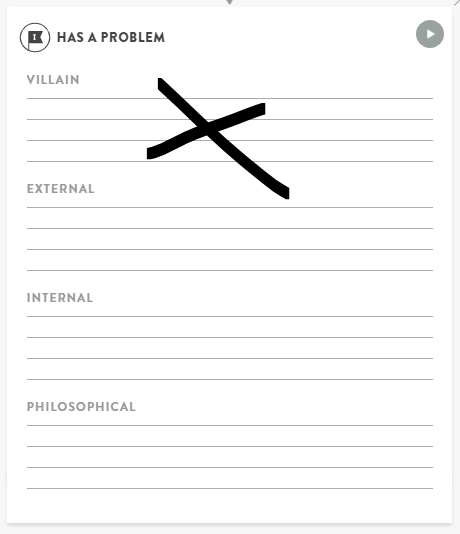 The second module is where you name the problem that is keeping your target market from getting what they want.
In this module, you will answer the external, internal, and philosophical problems that plague your ideal customer. The BrandScript also provides a place to identify the "villain" of the story, but StoryBrand doesn't do this anymore. Feel free to skip it if you like.
As a reminder, the external problem is the problem your customer faces that is outside of their control, the internal problem is how that external problem makes them feel, and the philosophical problem is why it's wrong that the customer is dealing with this problem.
Be sure to give this module some thought as it will serve you better when you try to position your product/service.
Module #3: Guide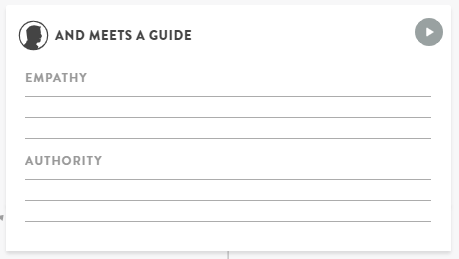 The Guide module is where your brand finally comes into play!
This module aims to articulate your brand's empathy towards a customer's problem and your brand's authority to help them solve the problem.
You can do this by answering the questions, "How can I demonstrate empathy?" and "How can I demonstrate authority?"
Empathy often comes in the form of copy written from the perspective of "We understand how you feel…"
And authority often comes in the form of testimonials or statistics that highlight your success at helping customers.
Module #4: Plan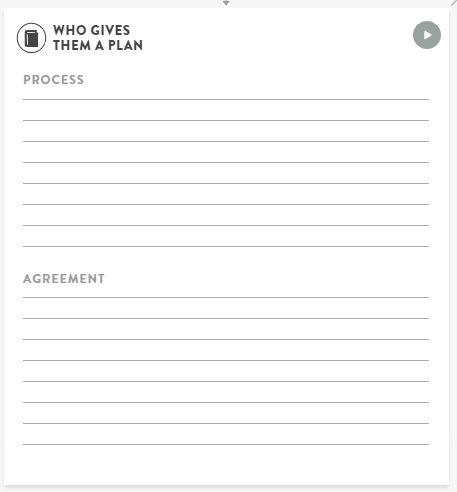 The fourth module is the plan, and this is where you show how easy it is to do business with you.
StoryBrand recommends that you capture this ease by listing out three simple steps that would lead to a sale.
For example, 1. Schedule a call, 2. Get to know each other, 3. Make your business awesome.
There is also an "agreement" section, but just like the villain section in module #2, StoryBrand doesn't do this anymore.
If you want to dive into the agreement section, you can list your service agreement or a money-back guarantee. Whatever agreement you can promise to deliver for the customer is something you can place in the agreement section.
Module #5: Call-To-Action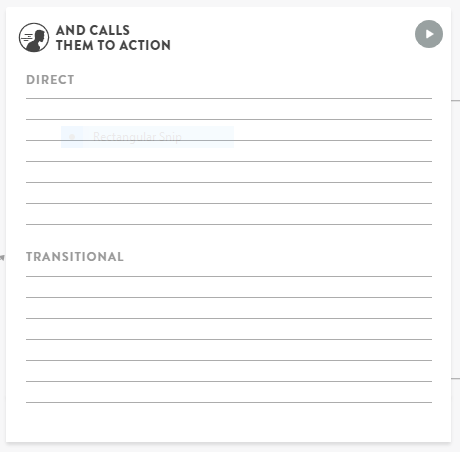 The fifth module is all about calls-to-action. Namely, your primary call-to-action and your transitional call-to-action.
Your primary CTA should lead to a direct sale. For example, "Buy now" or "Schedule a call".
Your transitional CTA should on-ramp those prospects that aren't ready to buy yet. For example, "Download our PDF" or "Watch our free video series".
List your CTAs here as they're particularly important for a StoryBrand website and your business!
Module #6: Success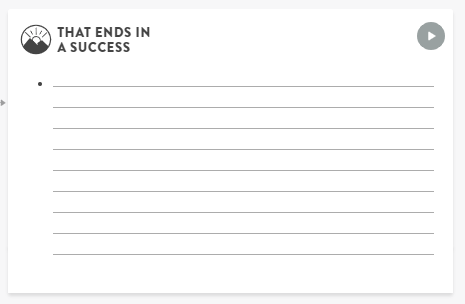 This module focuses on the success that you want your ideal customer to experience after doing business with you.
List out the success adjectives or phrases in this module.
Module #7: Failure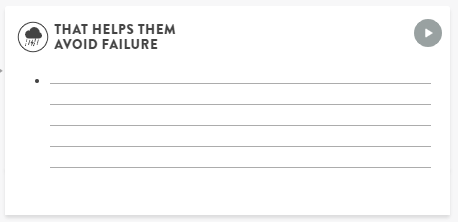 Like the earlier module, this module will have you focus on the failures that a customer is sure to endure if they don't do business with you.
This module is important because it helps you define the stakes of your business relationship with a potential customer.
List out the failure adjectives and phrases in this module.
Module #8: Transformation

The final (and bonus!) module is where identify the aspirational identity a customer is looking to achieve.
This often comes by listing the failures in the "from" column and the success in the "to" column.
Here is where you articulate who your customer will become by doing business with you.
It's the last module because it's at this point you can see a high-level view of who you want the customer to transform into after using your product/service.
We are all in the business of transformation if you think about it.
We also went over the basics of the BrandScript module by module in this post.
If you have a BrandScript and you want one of our StoryBrand Certified Guides to look over, fill out some information on our 5-minute review page.
We'd be thrilled to help you clarify your message.